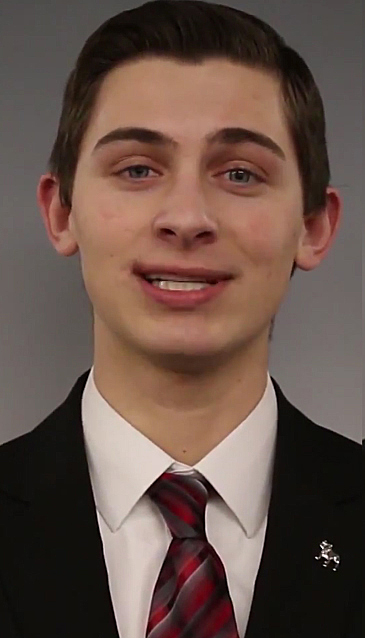 Wayne Bersano has been announced as the new Ferris State University Student Government president for the 2015-16 academic year. The election started on Monday, April 6 and closed on Sunday, April 12.
At Student Government's regular meeting on Monday, April 13, Bersano, a junior from Pinconning, Mich. majoring in Hospitality Management, was introduced as the new Student Government president, via Skype, from his study abroad location in Germany.
"I want to thank everyone so much," Bersano said. "It truly is a blessing and I can't wait to work with all of Student Government to help make Ferris great."
A total of 633 students voted, and that was more than double the 272 votes that were cast during last year's Student Government election. Bersano won the election with 379 votes in comparison to his opponent, Dylan Carpenter, who received 251.
Bersano will be inaugurated, via Skype, at the next regular Student Government meeting on Monday, April 20 at 6 p.m. in the University Center, Room 202. Bersano will then appoint his new executive board, which together will begin their roles on Monday, April 27.