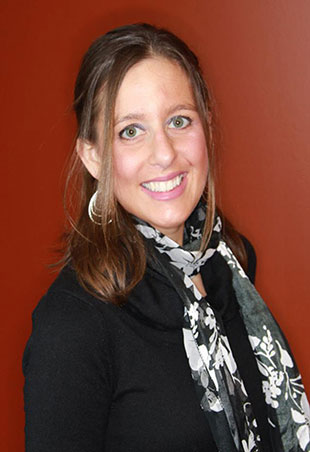 Dr. Amy Dinardo, an associate professor in the Michigan College of Optometry at Ferris State University, has been named regional vice chair for the American Academy of Optometry's Admittance Committee.
As regional vice chair, Dinardo will provide assistance for candidates applying for a fellowship. A fellowship demonstrates that a professional was evaluated against the highest standards of professional competence. This process includes reviewing all application material, reviewing and offering feedback for written materials such as case reports, research posters and articles. At the end of the fellowship process, Dinardo and two other colleagues are responsible for an oral examination to decide if candidates will receive the fellowship.
"Every year, I personally assist at least 16 optometrists achieve their professional goal of earning a fellowship of the AAO," Dinardo said. "I'm also exposed to brilliant research and I get to meet a lot of highly intelligent people."
Dinardo also is a researcher in the Vision Research Institute at MCO. She was recently elected secretary of the Academic Senate, served on the Distinguished Teacher Award Committee and the Gifts and Grants Committee for The Ferris Foundation. Dinardo is a faculty liaison for the American Academy of Optometry and the American Optometric Association.
"The Michigan College of Optometry enrolls high-caliber students who are intrinsically motivated to learn optometry and contribute to the profession in a positive way," she said. "The students give me energy and motivate me to be a better teacher every day."
The AAO was founded in 1922 and is committed to promoting vision care through lifelong learning. For more information about the AAO, please visit www.aaopt.org.