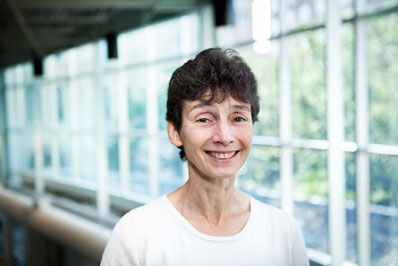 GRAND RAPIDS – Kendall College of Art and Design of Ferris State University has announced that Vic Liptak will serve as dean of the college on an interim basis while the search for a permanent dean is conducted.
As dean, Liptak will facilitate open communication throughout the Grand Rapids institution and foster meaningful relationships between students, faculty and administration. Her primary responsibility will be to help balance the KCAD ecosystem to take advantage of opportunities for sustainable growth and enhanced community involvement.
"Vic is someone who understands the relationship between efficiency and impact," said KCAD President David Rosen. "She possesses the administrative experience and progressive vision necessary to ensure that our internal community continues to create lasting external impact by working together in dynamic ways that engage the community at large."
Rosen worked with Liptak during his time at Woodbury University, a private college in Burbank, Los Angeles and San Diego, where he served as senior vice president from 2003 to 2012. Liptak previously served Woodbury in a number of administrative capacities, including vice president of Academic Affairs, associate for Academic Quality and associate dean of the School of Architecture.
"I love working in academic affairs, because it challenges you to consider the needs of every level of the institution," Liptak said. "This job is about making KCAD a place where everyone's engaged and where we value each other's growth. I want to ensure that communication is clear and that expectations are shared between faculty, students, and staff."
Liptak's first experience with KCAD and Grand Rapids came earlier this year when Rosen brought her in as a consultant to help the college develop its forthcoming Master of Architecture program.
"I was immediately impressed with Grand Rapids," Liptak said. "All these different communities in the city recognize that they're working collaboratively on something larger than themselves, and KCAD is such an important part of that collaboration. What we do as individuals and members of KCAD will make a difference locally, regionally and nationally. I want to help this institution make that impact."
Prior to working in academic administration, Liptak taught in Woodbury University's architecture program. She holds a Bachelor of Arts in Linguistics from the University of California, Santa Cruz and a Master of Architecture from the Southern California Institute of Architecture.
As a unique part of Ferris State University, Kendall College of Art and Design prepares students for leadership in the visual arts, design, art history and art education; provides innovative, collaborative education that fosters intellectual growth and individual creativity; and promotes the ethical and civic responsibilities of artists and designers, locally and globally. For more information, please visit www.kcad.edu.