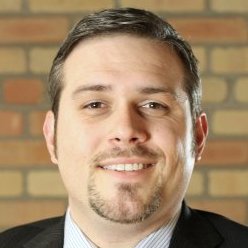 Ferris State University students can learn how social media can impact their career by participating in the "#ProFresh Twitter Chat" on Thursday, Sept. 19 with a senior associate in the digital practice at Lambert, Edwards & Associates.
The Twitter chat will feature Derek DeVries, who focuses on social media strategy and marketing as well as online reputation management for the Grand Rapids-based public relations and investor relations firm. The free event, part of SocialFest 2013, starts at 7 p.m. in the Interdisciplinary Resource Center, Room 107.
"Twitter chats are fun events. The best part is you can participate in person or you can tweet in your underwear from the comfort of your home," said Amber Kneibel, assistant director of the Center for Leadership, Activities and Career Services. "Either way, you can gain valuable information about careers and leadership from seasoned professionals."
DeVries, a Grand Valley State University graduate who now teaches public relations courses for the university, will be Tweeting about networking, online reputation and social media strategy.
DeVries serves on the board of the West Michigan chapter of the Public Relations Society of America as president-elect, and is a professional adviser for the GVSU chapter of the Public Relations Student Society of America. He also is a member of the marketing committees of the West Michigan Environmental Action Council and the Grand Rapids Film Festival.
Pizza will be provided by sponsor G&D Pizza Express, and door prizes will be given to those who attend in person. For more information, visit the SocialFest 2013 Facebook page: https://www.facebook.com/events/243379602453446/