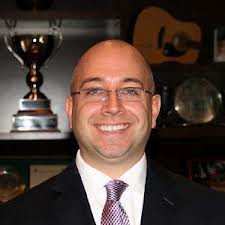 Michael Ayalon, executive director of Sigma Pi Fraternity, will present "Networking 101" for Ferris State University students at 7 p.m. Tuesday, Sept. 24.
The 5-Star event, sponsored by the Ferris chapter of Sigma Pi, will be held in Williams Auditorium.
Ayalon, who oversees 100,000 members and 125 chapters of the fraternity in the United States and Canada, will discuss the importance of networking to get a job and to move up the corporate ladder.
"The absolute worst time to begin networking is when you really need a job," Ayalon said, noting students should begin networking now. "By increasing their visibility among their peers and superiors, students can achieve top-of-the-mind awareness to find the best opportunities."
He will discuss the use of social media platforms LinkedIn, Twitter and Facebook to network as well as the importance of face-to-face interaction to develop relationships with professionals.
Ayalon, who spoke last year at Ferris during National Hazing Prevention Week, is a 1997 graduate of the State University of New York at Buffalo. His appearance is part of the university's SocialFest, a series of free events designed to connect students to the campus community and to learn more about positive use of social media platforms to benefit their future.