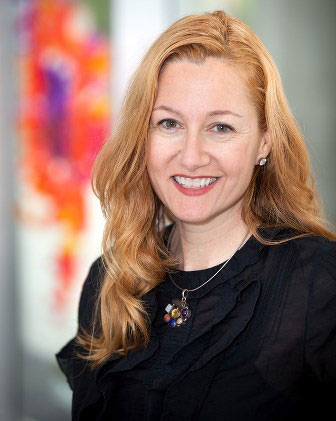 GRAND RAPIDS – The Urban Institute for Contemporary Arts announced Thursday, Oct. 3 that Kristen Taylor was named the organization's new development officer. In her new role, Taylor will be responsible for creating and nurturing partnerships with local and national foundations, organizations, corporations and individuals who can use UICA as a unique platform for their philanthropic goals.
"Kristen brings an extremely diverse skill set to our leadership core, and she understands the importance of strong community relationships to the success of our organizational mission," said UICA Executive Director Miranda Krajniak. "As a community resource, our strength comes from our ability to make connections and facilitate transformative experiences. Kristen has an extensive track record of leadership, brand development and inter-organizational collaboration which makes her an excellent fit for UICA."
Prior to joining UICA, Taylor founded and operated Juvie LLC, a dual-channel niche children's clothing retailer, from 2006 to 2013, where she carried out all of the administrative, marketing and digital activities for the business. Before that, she worked as a freelance writer, publishing in Los Angeles Times Magazine, The Christian Science Monitor and elsewhere. She has also held research and fundraising positions at The Queens Medical Center and The National Center for PTSD, both located in Honolulu.
"The mission of UICA to educate, mentor, support and advance both artists and the surrounding creative community aligns well with my passions for educating, developing businesses and creating connections," said Taylor. "I'm looking forward to the challenge of supporting and growing an art institution that has more than 35 years of history in the community."
Some of the largest opportunities for growth will come from UICA's recent merger with Ferris State University's Kendall College of Art and Design, as well as the location of both organizations in the heart of downtown Grand Rapids.
"We're so lucky to have a vibrant downtown area that contains a healthy mix of residents, businesses, cultural institutions, colleges and universities," said Taylor. "Art, independent film and design all flourish here because they are treasured and supported by the community. The fact that I get to be a part of bringing art and audiences together is very satisfying."
Taylor holds a Ph.D. in Cognitive Psychology from the University of Southern California, Los Angeles, a master's degree in Cognitive Psychology from the University of Hawaii at Manoa and a bachelor's in Biopsychology from Vassar College in Poughkeepsie, N.Y.