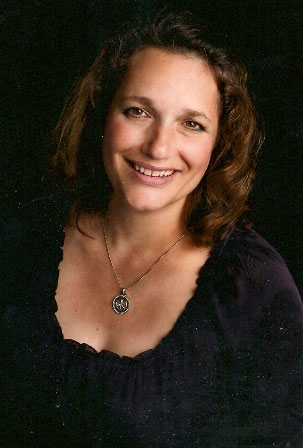 Domestic violence survivor Teri Jendusa Nicolai will share her powerful story during a presentation at 7 p.m. Tuesday, Oct. 8 at Ferris State University.

The 5-Star event, sponsored by campus programming board Entertainment Unlimited, will be held in Williams Auditorium. It is free and open to the public.

"Jendusa Nicolai will share her story and describe the signs of domestic abuse in hopes that she can save others from the tragedy she lived through," said EU program coordinator Lola Schultz.

In January 2004, Jendusa Nicolai's ex-husband beat her with a baseball bat, stuffed her body in a garbage can and drove across the Wisconsin state line to a Chicago-area storage facility, where he left her in a locker to die. She was rescued 26 hours later, barely alive.
Jendusa Nicolai presents her harrowing story of abuse and inspiring story of survival to schools across the country to create awareness of domestic violence and advocate for women's safety. Her presentation outlines risk factors associated with abusive relationships and urges audience members to seek love and respect in healthy relationships. She also stresses the importance of finding help for victims of domestic violence.

Jendusa Nicolai, who has appeared on ABC's "20/20" and "The Oprah Winfrey Show," is the focus of the book "Left for Dead," by David Alfvin, released earlier this year. She has remarried and lives in Wisconsin with her three children.
Jendusa Nicolai's ex-husband, who she was married to for three years, is serving a life sentence.