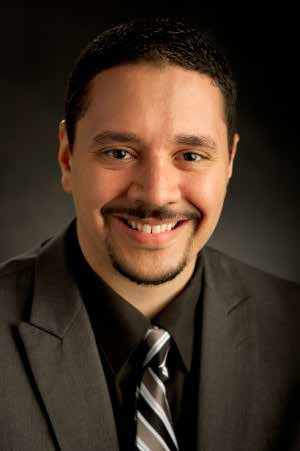 Mohammad Khalil, associate professor of Religious Studies, adjunct professor of Law and interim director of the Muslim Studies program at Michigan State University, will lecture at Ferris State University on the topic: "Islam: What Everyone Should Know."
"In our application for the Muslim Journeys collection of books and DVDs, in 2012, we noted that many in the Ferris and surrounding communities have not had significant opportunities to interact with diverse communities, including Muslims, and are exposed to continuing media coverage of political developments in the Middle East, and U.S. involvement in that area," said Scott Garrison, dean of the Ferris Library for Information, Technology and Education. "We hope that the Muslim Journeys collection will help our community become more familiar with the people, places, history, faith and cultures of Muslims around the world, and within the U.S., so that they may recognize the many connections between Islam and the other Abrahamic religions, Christianity and Judaism."
Khalil's presentation is scheduled for Thursday, Oct. 17 in Science Building, Room 126. A reception with refreshments opens at 6:30 p.m. before the 7 p.m. lecture commences. The event is free and open to the public.
"We feel that Dr. Mohammad Khalil's public lecture next Thursday will help us further some of the progress we hope the Muslim Journeys collection has begun at Ferris, and draw connections between those of different faiths at Ferris and beyond," Garrison said. "We encourage everyone to bring their questions about Islam; one of the largest organized religions in the world."
Khalil's presentation is sponsored by the Big Rapids Community Library as well as Ferris' Faculty Center for Teaching and Learning, FLITE and the Saudi Student Organization.