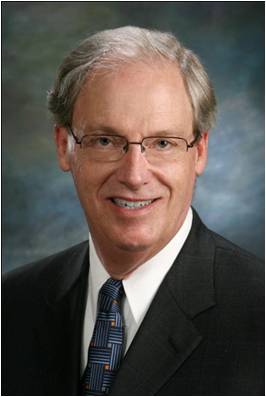 Students and faculty members from Ferris State University, Ferris' Kendall College of Art and Design and Lansing Community College convened on Sept. 26 for a day-and-a-half design charrette.
The meeting was intended to shape a group proposal for the 2015 U.S. Department of Energy Solar Decathlon. The event challenges collegiate teams from around the world to design and build energy-efficient houses that are powered by the sun. The houses are then evaluated over the course of 10 "contests," that include architecture, market appeal, engineering, energy balance and home entertainment, among others.
The partnership has been dubbed 'Team Sustainable Michigan,' and is led by Brian Craig, director of the new KCAD Master of Architecture Program and Ferris' School of Built Environment, and George Berghorn, dean of technical careers at Lansing Community College.
"We have to be convincing to the Department of Energy about our approach, our team and the ideas, technologies and innovations we want to explore," Craig said. "The purpose of the charrette was not to design the house, but to design the problem we want to solve."
Of the more than 50 teams that are expected to apply to participate in the Solar Decathlon, only 20 are chosen to compete, making the application process a contest in its own right. The charrette, which broke attendees up into groups mixing all three schools, yielded a number of ideas about how to craft a compelling proposal, starting with the basic nature of "house" and including surpassing Department of Energy standards, ensuring the house's ability to adapt to the needs of the future and exploring the uses of recycled construction materials from Habitat for Humanity.
If Team Sustainable Michigan's proposal is accepted, the ensuing design and building processes will be entirely student-led, with faculty members from Ferris, KCAD and LCC advising.
"This is really all about giving students the opportunity to be designers and project managers and team members who make an impact on the built environment," Craig said. "It's also about pursuing innovation through collaborative design principles."
The students involved in crafting the proposal reflect a multidisciplinary approach that Craig and other organizers feel gives Team Sustainable Michigan a competitive advantage.
"The best work happens when it's trans-disciplinary," Craig said. "An architecture students talks to an industrial design student about the user experience of the people who will live in the house while working with a graphic design student about how to present the idea – that's what makes for good design."
Proposals are due to the Department of Energy in November. Team Sustainable Michigan will know by January 2014 if they've been selected to compete.