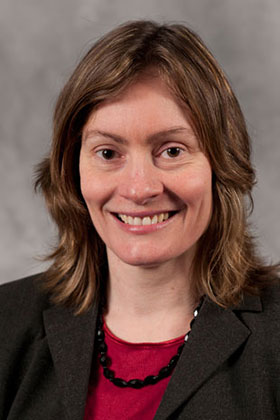 VIDEO: Women in Global Activism class, History in the Making
Ferris State University's "Women in Global Activism" class students will publicly present their projects on Thursday, Nov. 21 in the Interdisciplinary Resource Center corridor, beginning at 11 a.m. and 1:30 p.m.
The students were required to research a topic related to sexism that is relevant in today's society. To help stimulate research, the students walked through Ferris' future Women's Museum and observed objects that promote sexism.
"The goal of the display is to promote visitors to everyday objects that promote sexist attitudes," said Tracy Busch, assistant professor of history. "This is an activism class and in order to do something, you have to be shocked about the findings."
The class will present projects on the following topics: mail-order brides, violence against Native American women, child marriage, female genital mutilation in Africa and women's work.
"This is important for Ferris' campus because most people don't know that this is happening and it will make them aware," Busch said.
The students will be presenting their research to the public on Thursday from 11 to 11:50 a.m. and again from 1:30 to 2:45 p.m. in the IRC corridor. The display and presentation is sponsored by the Political Engagement Project, an initiative aimed at encouraging political activism and involvement among undergraduate students.
Students, staff and community are encouraged to walk through and learn more on these topics. The posters will be displayed in the IRC until Thanksgiving break.

Pictured is Tracy Busch, assistant professor of history