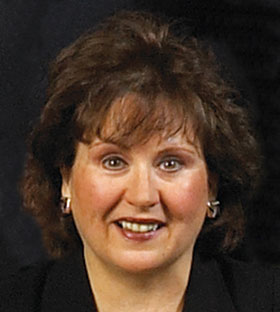 When asked about her choice to teach abroad, Susan K. Jones, a Marketing professor at Ferris State University, said, "I thought it would be a great adventure."
Jones is one of four faculty members to teach at Ferris partner institution South Korea's Dankook University. Randy Groves, Rick Saliers and Jung Choi also taught at Dankook. In all, more than 25 Ferris faculty have taught abroad at universities. Piram Prakasam, director of the Office of International Education, is a big advocate for education abroad opportunities. He believes that teaching abroad offers faculty a wide range of benefits, including, opportunities to experience the education system of another country, professional development and training, networking and more.
"International opportunities, such as teaching abroad in Korea, assist our students with further development of their cross-cultural communication skills," Prakasam said. "This type of experience is also helpful to show students the opportunities that are available outside of the US."
The education abroad opportunity did have its challenges, Jones acknowledged.
"The summer session takes place during the rainy season in South Korea. The temperature is near 100 degrees every day and a huge cloudburst may happen without warning at just about any time," said Jones, who taught an Advertising and Media class and a class in Services Marketing to undergraduate students from all over the world. "I don't think my hair was ever totally dry for four weeks, and when it wasn't raining, it was super-hot and still humid. I sort of got used to it."
Still, cultural exposure, interactions with students, and networking opportunities that Jones enjoyed with colleagues from US, Canada, South Korea and Russia, highlighted her month-long trip.
"I was also excited about the cultural aspects of the program," she said. "I went right along with the students on great field trips such as a visit to the Demilitarized Zone, an overnight at a Buddhist temple, various tours around Seoul, and exposure to Korean music, dance, arts and cooking."