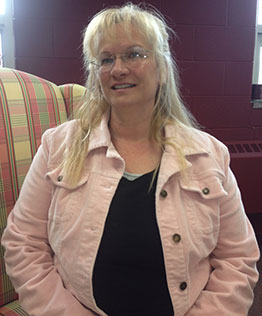 Tammy Taracks, of Alpena, was named Ferris State University's 2012-13 Bachelor of Integrative Studies Outstanding Student.
Taracks, who completed her Associate in Arts from Alpena Community College, transferred to Ferris and completed its BIS program through a combination of FSU online and ACC classroom courses. Taracks will graduate Summa Cum Laude from Ferris' College of Arts, Sciences and Education on Friday, May 11. The university's commencement ceremonies are scheduled for May 11-12.
The BIS allows students to design a course of study that reflects the university's mission while providing an individualized pathway for students to meet their personal career goals. Roxanne Cullen, a College of Arts, Sciences and Education professor, serves as BIS program coordinator.
Alpena Community College is a satellite campus for the BIS program. ACC offers two-year degrees, one-year certificates, and other forms of education and training to all of northeast Michigan. Each semester, ACC attracts more than 2,000 students.