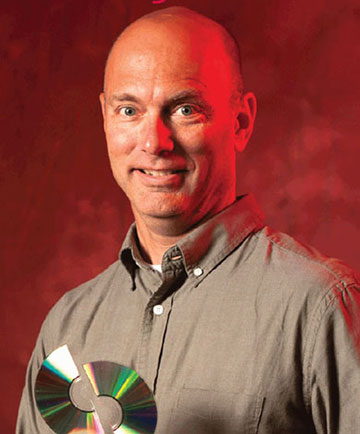 Ferris State University professor Greg Gogolin has received a Fulbright Scholarship to teach this fall at the University of Chile in Santiago.
Gogolin, a professor in the Information Security and Intelligence program offered through the College of Business, will be teaching both undergraduate and graduate courses.
"The University of Chile has a strong Cryptography program, so I am looking to learn how to leverage that expertise and reflect it back into the Information Security and Intelligence program at Ferris," Gogolin said. "The University of Chile doesn't have a digital forensics program, so they can benefit from our program at Ferris."
Gogolin, who joined Ferris in 1999, said he also plans to research the investigative aspects of cybercrime in Chile and further develop his fluency in Spanish.
Gogolin traveled in October 2011 to Saxion University in the Netherlands to renew a partnership between Saxion and Ferris that would fuel future collaborations, such as study abroad trips for students and faculty exchanges. He said he hopes to develop a similar relationship with the University of Chile.
The 2010-11 recipient of the university's Distinguished Teacher Award also is a consultant in database, educational technology and homeland security.
The Fulbright Program is a prestigious, international academic exchange program sponsored by the United States Government designed to promote mutual understanding and respect between nations.
Ferris has more than 20 Fulbright scholars on its staff. In addition to Gogolin, College of Arts, Sciences and Education professor Daniel Ding received a Fulbright award to teach at the University of Debrecen in Hungary, and graduating senior Danielle Voorhies was selected for the Fulbright U.S. Student Program and will travel to South Korea in July to teach English.
For additional information on the Fulbright Program and Fulbright Scholars at Ferris, visit here.