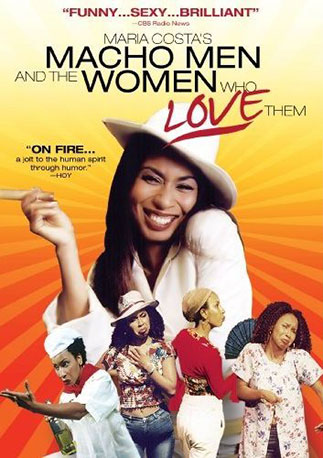 Maria Costa's "Macho Men and the Women Who Love Them," the featured presentation for Ferris State University's Women's History Month celebration, will be presented at 7 p.m. Tuesday, March 19 in Williams Auditorium.
Costa co-wrote, co-produced, directs and stars in the inspirational and comedic one-woman production, which has sold out performances worldwide. "Macho Men" has won several awards, including a prestigious Imagen Award for Best Theatrical Production and the Los Angeles Women's Theatre Festival Maverick Award.
Costa, an Alma Award-nominated actress and comedian, has appeared on ABC's "Ugly Betty" and "Dangerous Minds," along with Showtime's "Universal Remote" and Bravo's "The It Factor L.A." She is a Detroit native and was chosen as a 2012 Kresge Artist Fellow.
The presentation, co-sponsored by the university's Office of Multicultural Student Services, The Spanish Club and the Hispanic Student Organization, is recommended for mature audiences. Admission is free and open to the public.
The event is part of Ferris' month-long celebration of Women's History that wraps up Tuesday, March 26 with screenings of "Miss Representation." The 90-minute documentary explores how media contribute to under-representation of women in positions of power in America. There are two opportunities to watch the documentary: 11 a.m. and 6 p.m. in Interdisciplinary Resource Center, Room 120.
For more information about Costa, including video of performances, visit http://mariacosta.com/ . For details on Women's History Month at Ferris, call (231) 591-2617 or visit https://ferris.edu/omss/.