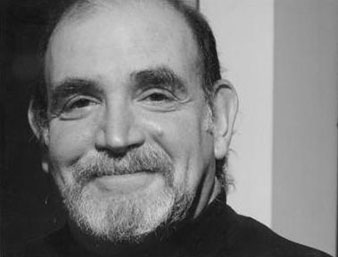 Henry Greenspan, a psychologist and playwright at the University of Michigan in Ann Arbor, will be visiting Ferris State University to discuss "Listening Outside the Ears: Stories from Forty Years of Conversations with Holocaust Survivors" at 6 p.m. Thursday, March 7.
Greenspan, who has been writing and teaching about the Holocaust for four decades, is the author of "On Listening to Holocaust Survivors: Recounting and Life History" and the acclaimed play "REMNANTS." The play originally was broadcast on National Public Radio and has since been performed on stage at more than 200 venues worldwide.
Greenspan also was the Fulbright Visiting Research Chair at Concordia University in Montreal in 2012.
His presentation, part of the World Conflict Resolution Lecture Series, will be held in the Interdisciplinary Resource Center, Room 120. The event is free and open to the public.
"Henry Greenspan will be doing more than just telling us the stories he heard firsthand from Holocaust survivors – he will be acting him out," said Danielle Voorhies, president of FSUbuntu, a registered student organization dedicated to promoting international awareness on campus. "So not only will it be educational, it will be entertaining."
Greenspan is the second of three Fulbright Scholars appearing at Ferris as part of a collaborative effort between FSUbuntu and Ferris' Center for Global Studies and Engagement. FSUbuntu recently received $2,000 in funding support from the Public Education for Peacebuilding Support initiative of the United States Institute of Peace. The USIP award will be used to cover travel expenses and matching support from the Center for Global Studies and Engagement will be used to pay for accommodations, per diem and program promotion.
The World Conflict Resolution Lecture Series will continue with Jimmy Gurulé, professor of law at the University of Notre Dame in South Bend, Ind., at 3 p.m. Wednesday, April 3.