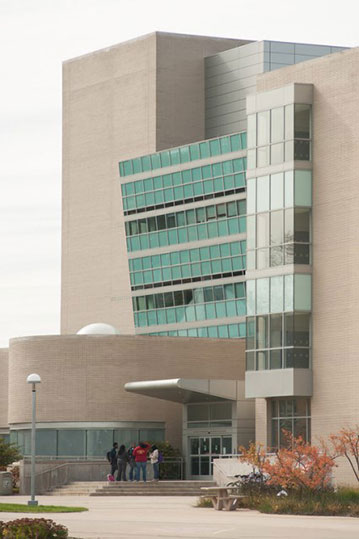 Two students enrolled in the College of Education and Human Services at Ferris State University have received Outstanding Adult Learner awards.
Kalea Frisbie-Horton, a Criminal Justice major from Holt, and Mike Hastings, an Elementary Education student from Grand Rapids, were honored for their efforts to balance their education with personal and community commitments.
Frisbie-Horton, who attends Ferris classes on the Lansing Community College campus, was selected for the honor by the Capital Area Higher Education Network. A cadet at the Meridian Township Police Department, she will graduate in December with a Bachelor of Science in Criminal Justice.
Hastings, who was selected for the award by the Grand Rapids Area Higher Education Network, attends classes at Grand Rapids Community College and will begin student teaching in the fall.
The higher education networks are consortiums of local colleges and universities that work to create awareness of lifelong-learning opportunities for adults. Students are nominated for the award by faculty from each institution. A panel of judges chooses a winner based on their community service, leadership, academic accomplishments, workplace achievement and grade point average.
For more information, visit http://www.grahen.org/.