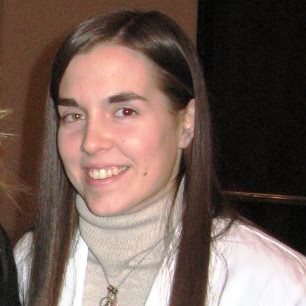 Chelsea Richards, a recent graduate of Ferris State University's Michigan College of Optometry, was recognized by Women in Optometry magazine.
Richards, of Lake Orion, graduated in May as valedictorian of the Class of 2013 with a 4.0 GPA. She was among 16 women graduates recognized in the magazine's annual list.
"It was definitely an honor to be recognized in Women in Optometry magazine," Richards said. "Especially since there were many excellent optometry graduates – both female and male."
Richards said she knew she wanted to be an optometrist when she was in high school. This aspiration led her to choose Ferris' Michigan College of Optometry.
"I shadowed local optometrists and realized that it would be an ideal career to combine my passions for science/medicine and helping people," Richards said.
As an undergraduate, Richards majored in Applied Biology with a Pre-Optometry emphasis and was in Ferris' Honors Program. During her time on campus, she also was involved in the Pre-Optometry Club and served as a resident advisor.
Richards is working as an associate optometrist at The Eye Center of Lenawee in Adrian.