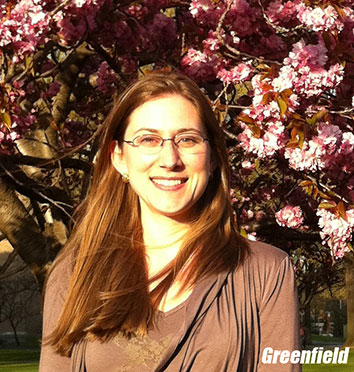 Laura Greenfield of Women's Voices Worldwide is scheduled to visit Ferris State University on Thursday, Feb. 28 to conduct a workshop and lecture designed to empower women.
The event, titled "Lost Without My Voice: How Women Can Find the Powerful Speaker Within," includes an 11 a.m. workshop in the Interdisciplinary Resource Center connector and a meet-and-greet at 6 p.m. in the Michigan College of Optometry atrium followed by a 7 p.m. lecture in MCO Room 210.
"Dr. Greenfield's presentation will be a great experience," said Amanda Wood, secretary of sponsoring campus organization Sigma Tau Delta. "I've heard a lot of positive things about her and her organization."
"Dr. Greenfield's presentation will be targeted for women on campus, but anyone is welcome to attend," added Wood, a senior from East Lansing studying English.
Women's Voices Worldwide is a non-profit organization that promotes social justice by educating women and girls to be powerful speakers in their personal, academic, professional and civic life. Greenfield, an educator, author, activist and consultant, founded the organization in 2012 and is its executive director.
Greenfield, who earned her doctorate in English from George Washington University, shares her journey as a shy student to a public speaking enthusiast and activist to inspire women.
The event is free and open to the public. For additional information, visit the University Events Calendar at ferris.edu/calendar or email Wood, [email protected].