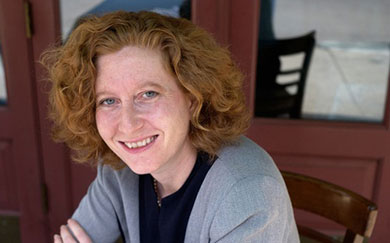 Author, attorney and pro-choice advocate Lynn Paltrow, founder and executive director of National Advocates for Pregnant Women, will speak at 7 p.m. Wednesday, Feb. 27 at Ferris State University. The university is marking the 40th anniversary of the Roe vs. Wade decision that legalized abortion by hosting nationally known advocates for both sides of the debate.
The presentations are being sponsored by Ferris' Political Engagement Project to spark discussion on the U.S. Supreme Court's Jan. 22, 1973 decision. Pro-life supporter Rebecca Kiessling appeared on campus Jan. 30.
Paltrow, who founded the nonprofit organization that advocates for women's reproductive rights in 2001, will discuss "Reproductive Justice in the Age of Mass Incarceration."
She has served as a senior staff attorney at the ACLU's Reproductive Freedom Project, as director of special litigation at the Center for Reproductive Law and Policy, and as vice president of public affairs for Planned Parenthood of New York City.
Paltrow obtained her undergraduate degree at Cornell University and her law degree from New York University School of Law.
The free presentation, in College of Business Room 111, is open to the public and will be followed by a question-and-answer session.