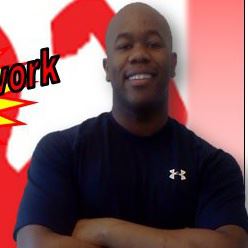 A Ferris State University student used skills he learned in a first-aid class to save the life of a young girl.
Tony Beck, a corporate fitness and wellness student in Ferris' Recreation Leadership and Management program, was working at Kentucky Fried Chicken in Big Rapids when a young girl began choking and turning blue.
"I looked behind me and saw what appeared to be the young girl's mother trying to stop her from choking," said Beck, a senior from Big Rapids. "I knew I had to help her."

During a first-responder course offered as part his major, Beck learned cardiopulmonary resuscitation, automated external defibrillator usage and other life-saving techniques, including abdominal thrusts for choking patients.
The program offers three courses that include varying degrees of situational first aid, including Responding to Emergencies (RMLS 122), a course open to any Ferris student, said Matt Wagenheim, department chair. The course teaches the skills, technical decision-making and interpersonal skills necessary to provide appropriate care in an emergency.
"We're not making doctors, but we are giving students a skill set that allows them to react in a crisis situation," Wagenheim said. "The most important thing the training does is gives them the confidence to step in and put this skill set into practice."
Beck, for one, is glad he took the class.
"I think it's important for everyone to not only know these skills, but be able to apply them," he said. "You never know when you will be put into a situation where someone needs help."
His manager at Kentucky Fried Chicken said she was "so proud" of Beck.
"It was definitely a high-stress situation, but he couldn't have handled it better," said Patricia Cornell. "I am so grateful he was working."