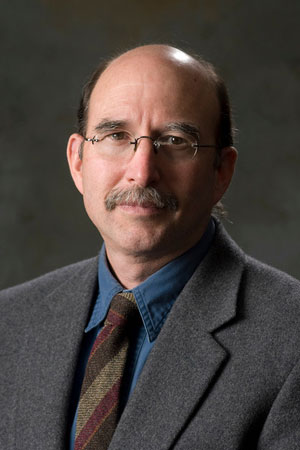 Ferris State University Communications Officer Marc Sheehan's creative writing has netted him an award in National Public Radio's Three-Minute Fiction contest.
Sheehan's piece, "The Dauphin," was chosen from nearly 4,000 entries by judge Brad Meltzer, a bestselling American political thriller novelist. NPR's contest required entrants to write an original story that could be read in about three minutes. Meltzer challenged listeners to write a story revolving around a real or fictional U.S. president.
Sheehan's tale is about a man taking care of his father suffering from dementia, who thinks he's Spiro Agnew, the 37th vice president of the United States. Sheehan's entry was broadcast on Weekend All Things Considered and will be published in the next edition of The Paris Review.
As communications officer, Sheehan writes internal and external communications, interacts with the media and edits the university's Ferris Magazine.
In May, Sheehan won the 2012 Stella Kupferberg Memorial Short Story Writing Contest sponsored by the public radio program "Selected Shorts." He also is the author of two collections of poetry, "Greatest Hits" (1998) and "Vengeful Hymns" (2009).
Sheehan, who joined Ferris' University Advancement and Marketing division in 2001 and transferred to the President's Office in 2007,earned a bachelor's degree in English from Western Michigan University in 1976, a master's degree in English from Central Michigan University in 1979 and a M.F.A. from the University of Michigan in 1986.