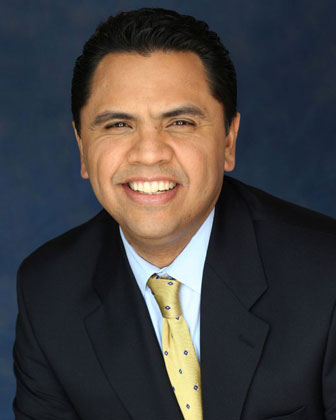 Carlos Sanchez has accepted the position of director of the Latino Business and Economic Development Center, a new Ferris initiative, effective Nov. 12. The announcement was made by Fritz Erickson, provost and vice president for Academic Affairs.
"As Ferris State University continues to connect with the growing Latino population in our West Michigan communities, and seeks support for initiatives to spur economic development, Mr. Sanchez's professional connections to government officials, organizations focused on diversity, nonprofit organizations and the business community will make him a dynamic and engaging leader for us," Erickson said.
Sanchez was most recently the executive director of the West Michigan Hispanic Chamber of Commerce in Grand Rapids. In this position, he actively contributed to development of the Latino community while interacting with and mentoring Latino entrepreneurs, business owners and students. In addition, he developed unique and strong partnerships with Hispanic and non-Hispanic business organizations, and successfully implemented bilingual business counseling to entrepreneurs and business owners at the Chamber offices in partnership with the Michigan Small Business and Technology Development Center. Furthermore, Sanchez significantly increased event revenue and attendance, Chamber memberships and fundraising efforts, propelling it to a financially healthier organization.
Sanchez held previous positions as diversity specialist for Spectrum Health and diversity programs coordinator for the Grand Rapids Area Chamber of Commerce. He holds professional or civic affiliations with the Davenport University Alumni Board, Dyer-Yves Foundation, Governor's Advisory Group for the Office of Urban and Metropolitan Initiatives, Grand Rapids Community Foundation – Grant Advisory Committee, Kent County Collective Impact Initiative for Children and Families, Varnum Law Diversity Advisory Committee, and the YMCA of Greater Grand Rapids. He earned a Bachelor of Arts degree in International Business from Davenport University in Grand Rapids and studied business administration at Universidad Iberoamericana, a prestigious university in Mexico City, Mexico.
"I'd like to thank the search committee members, Tony Baker, Mindy Baumgartner, Don Green and Shirish Grover, for leading this search," Erickson continued. "I'd also like to thank the members of the Center for Latino Studies Advisory Board, members of Ferris First and the College of Business Leadership Team for their feedback on our candidates for this position."