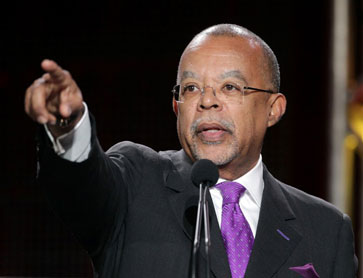 Henry Louis Gates Jr., a nationally-known educator, cultural and literary critic, scholar and writer will visit Ferris State University's Jim Crow Museum of Racist Memorabilia on Thursday, Nov. 15, to film a component of a six-part series, "The African Americans: Many Rivers to Cross" for PBS.
In one of the series' episodes, Gates plans to focus on Reconstruction, the Jim Crow era and the lynching of African Americans as a form of economic and political terrorism. Vice President for Diversity and Inclusion David Pilgrim, who also is the curator and founder of the Jim Crow Museum, is expected to discuss the role of racist memorabilia in creating and perpetuating negative stereotypical images of African Americans. Pilgrim also will discuss his motivation for collecting racist memorabilia, and the ways the Museum uses these objects to teach tolerance and promote social justice.
Pilgrim will host a tour of the Museum and feature some of the Jim Crow-era caricatured objects to provide Gates an up-close view.
Gates is the Alphonse Fletcher University Professor at Harvard University and director of the University's W.E.B. Du Bois Institute for African American Research. Among his many honors, Gates has received more than 50 honorary degrees and, in 1997, was named one of Timemagazine's "25 Most Influential Americans."
The new $1.3 million, 3,500-square-foot museum opened in April and is located in the Ferris Library for Information, Technology and Education (FLITE). The Museum offers a timeline of the African American experience in the United States. The timeline is divided into six sections: Africa before slavery, Slavery in America, Reconstruction, Jim Crow, Civil Rights and Post-Civil Rights. A goal of the Museum is to become a national leader in discussions and research about race, race relations and racism.