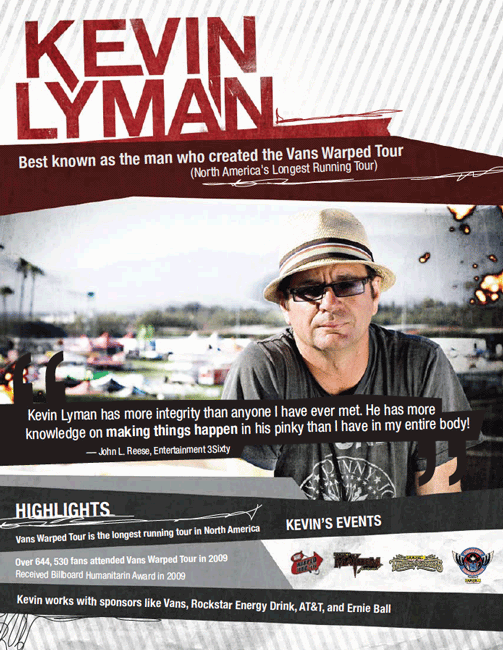 Kevin Lyman is coming to Ferris State University to speak about his experiences and share his knowledge of the music industry on Thursday, Feb. 2 at 6 p.m. in Williams Auditorium.
Lyman's presentation will focus on his roles as a manager, a producer and a promoter to give attendees an insider's look at the business.
"Although this is a lecture-based presentation, Kevin Lyman entices you with questions and an interactive discussion," Music Industry Management Association senior Ashley Abdenour said. "Anyone from any industry is capable of learning from him."
Abdenour, of Roseville, views Lyman as a well-known person in the music industry. He is the founder of the Vans Warped Tour and Rockstar Energy's Taste of Chaos and Mayhem tours. Lyman also is co-owner of SideOneDummy Records, which features artists such as Flogging Molly and The Gaslight Anthem.
Abdenour and fellow MIMA members hope that people who attend leave this event inspired.
"I want everyone to see that you can have your dream career if you work hard enough for it and that even when you get off track you are still capable of finding yourself," Abdenour said. "Careers are what you choose to make of them."
For more information about this event, contact the Student Leadership and Activities office at (231) 591-3053.