CLICK HERE TO "LIKE" FERRIS ATHLETICS ON FACEBOOK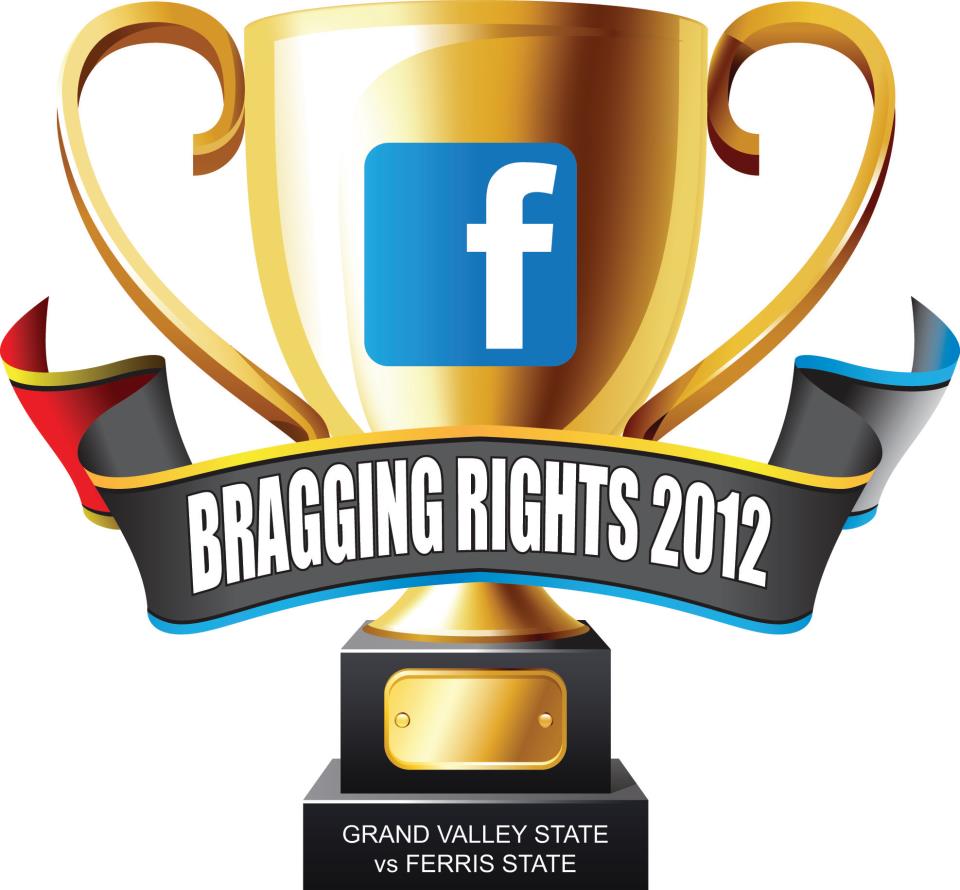 The rivalry between Ferris State University and Grand Valley State University won't just be taking place on the basketball court this year. Both schools will be competing on the popular social media site, Facebook.

Each school will be vying to win the Bragging Rights Trophy to display on their athletic department's Facebook fan page.

The contest begins on Saturday, Jan. 28, when the Grand Valley basketball teams travel to Big Rapids to take on the Bulldogs. It will run until Feb. 25 when Ferris makes a return trip to Allendale for the final regular season game of the year.

The winner of the contest will be the school that gains the most new Facebook "likes" between Jan. 28 and Feb. 25.

Help Ferris beat Grand Valley State by going to facebook.com/ferrisathletics and clicking the "like" button.