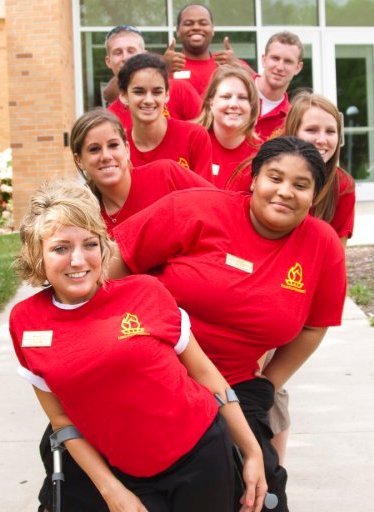 Ferris State University will host an educational program on Tuesday, Feb. 21 from 11 to 11:50 a.m. in Room 304 of FLITE. This event was developed to empower student leaders who are interested in leveraging their positions to make a difference on campus.
"Leveraging Your Leadership on Campus" will feature a 30-minute DVD as part of a program led by Leadership Development Trainee Nick Maus, a campus student leader. After the video, a series of discussion questions will be provided.
Organizers want attendees to gain insight for:
Influencing campus
Partnering with opinion leaders
Understanding what motivates people
Maintaining a focus on results
Positive uses of peer pressure
Staying true to your mission, values and goals
The importance of giving without expectation

"I hope students learn how to motivate others to achieve a common goal while staying true to their personal ethics, morals and values," said Allissa Witucki, interim director of Student Leadership and Activities.