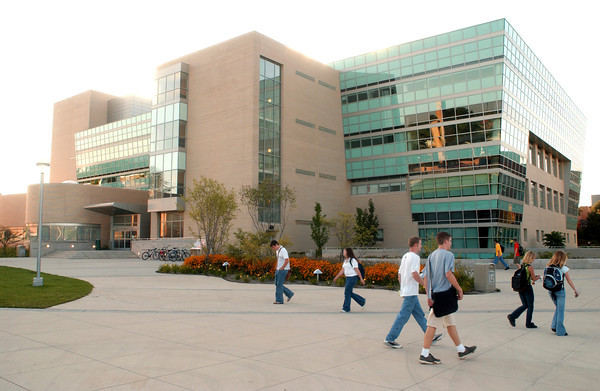 Scott Garrison has been named dean of the Library at Ferris State University effective May 1.
Garrison was most recently the associate dean for Public Services and Technology at Western Michigan University Libraries. As associate dean, he was committed to utilizing user-centered, data-driven research to make the WMU Libraries more efficient and effective for its patrons. Through collaborative efforts with faculty and staff, Garrison implemented the VuFind next-generation catalog system later followed by the adoption of the Summon web-scale discovery service which allows researchers to use a Google-like search to obtain credible and reliable research while simplifying library content from myriad "silos."
"The dean of the Ferris Library for Information, Technology and Education plays a pivotal role in the academic life of our institution," said Fritz Erickson, provost and vice president for Academic Affairs. "Scott's outstanding commitment to creating a user-centered library environment will help us continue to improve the services that we offer to our students, faculty, staff and community."
Prior to his career at WMU Libraries, Garrison served in Central Michigan University's Office of Academic Affairs, in the University of North Carolina Chapel Hill's School of Information and Library Science and Health Sciences Library, and in Duke University's Medical Center Library. He has presented, both locally and internationally, on the topics of converting face-to-face continuing education to the online environment, technology planning for health science librarians, and building and maintaining a digital library. Garrison earned a Master of Library Science degree from the University of California at Los Angeles and a Bachelor of Arts degree from the University of California at San Diego.