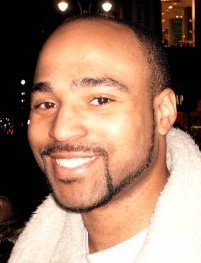 Ferris State University alumnus Gil Bransford, who works for the sports network ESPN as a northeast collegiate and professional basketball statistician, will be in Big Rapids to speak about his experiences on Monday, Feb. 13 at 7:30 p.m. in College of Business Room 111. Bransford's event is free and open to the public.
After graduating from Ferris in May 2009, Bransford began working in August of that year as a project statistics associate for ESPN. His role was to provide accurate entry of game box scores. He also was responsible for calling sites to verify scores.
In March 2010, Bransford was hired as a "Statistics Associate I" at the network. In that role, he continued to provide accurate statistics for college athletics and contributed ideas to the next-level tracking teams.
In November 2010, he was promoted to "Statistics Associate II" where he was involved in video analysis for college football and basketball and the NBA among other duties. He also was involved with the training team for incoming employees to learn applications and processes.
Bransford was promoted to "Statistics Analyst I" in February 2011. In this job, he assumed leadership roles within the newsroom and continued his role in video analysis as well as with the training team.