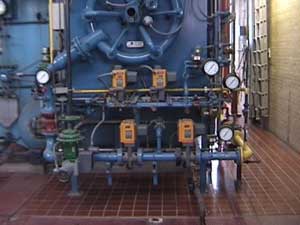 The primary role of the engineering department is to provide services, which ensures the reliability and sustainability of the energy systems that are used by students, faculty, guests and staff at Ferris State University.
The Engineering department manages the power and steam plant, the campus-wide direct digital controls building automation system, fire alarm system, and the geographical information system (GIS). The department provides consultation regarding the management of the utility system budget. In addition, the department designs mechanical and electrical systems as they affect heating, ventilating, and air conditioning (HVAC) systems. For larger projects the department works closely with outside architectural and engineering firms who are designing various building and infrastructure systems for the campus.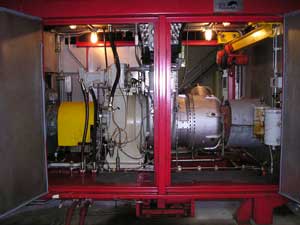 The power and steam plant generates more than 90 percent of the heating requirements for the campus and operates throughout the year with only a one week shutdown for extensive maintenance. The power and steam plant has a one megawatt generator that is used in a combined heat and power configuration. This system supplements power and heating requirements for the campus. The power and steam plant is operated by Boiler Engineers. They monitor the plant 24/7 throughout the year.
The campus-wide direct digital controls building automation system and fire alarm system is supervised by the Building System Energy Management Technician. This group works closely with the HVAC Supervisor and Electrical Supervisor to provide field consultation with HVAC and Electrical Technicians to ensure mechanical and life safety systems are operating properly.
The GIS and engineering service group works closely with project managers and the Director of Plant Operations and Associate Vice President of Facilities Management to provide technical services as required.
Digital Controls Building Automation System
Engineering Services
Fire Alarm/Life Safety Systems
GIS
Power & Steam Plant
Contact