Transfer Services Center Director
by Kayla Konway - October 10, 2012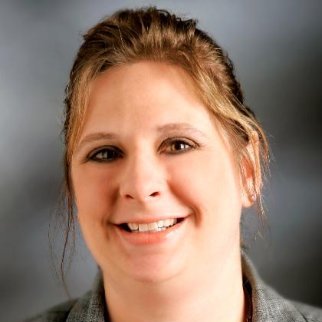 DeeDee Stakley is so happy being a Bulldog that she's even considering buying a Ferris State University license plate.
Stakley will celebrate her one-year anniversary with the university on Dec. 9 as director of its new Transfer Services Center, which offers support and services for college transfer and high school students. The center was created last year by the Office of Academic Affairs to foster student success and promote access to higher education and degree attainment by facilitating the transfer of college and articulated credit.
The center's work began when Stakley officially became a Bulldog.
"It is a lot of fun to build a program from the ground up and to see how it develops and evolves over time," Stakley said. "I have a brand-new position in a brand-new department."
One of the things Stakley enjoys most about Ferris is the energy of on-campus students. She also is pleased with the opportunity to work with individuals who want to do the right things for students.
"On my first day at Ferris, people stopped to welcome me and to say how excited they were that I was here," she said. "What a great way to start a new job."
And, as director of Transfer Services, Stakley enjoys working with her team.
"Each person brings unique skills and knowledge to their position and to the department," she said.
In addition to providing services for transfer students, the center serves as the hub for collaborations with high schools, career and technical education centers, and post-secondary institutions, and also helps high school students get a start on their college education through a dual enrollment program.
As a Bulldog, Stakley strives to make a difference.
"I want to create a program that will provide students with a great transfer experience from the time that they consider Ferris as an option to the time that they graduate," she said. "My goal for transfer students is that they feel like an important part of the student body and that they feel they have an opportunity to contribute to the university."
Before she joined Ferris, Stakely spent 17 years at Benton Harbor-based Lake Michigan College, most recently as director of Early College. She also provided educational consulting services related to partnerships between secondary and postsecondary partners.
Stakley has a Master of Arts degree in Organizational Management and a Bachelor of Arts in Management and Organizational Development from Spring Arbor University. She is enrolled in Ferris' Doctorate in Community College Leadership program, an accelerated online program that allows students to complete their academic coursework and thesis in three years. Stakley will graduate in May.
"As a result of the program, not only will I earn my doctorate, I will have gained some great new friends," she said.
In just two months, Stakley will be celebrating her arrival at Ferris.
"From a work perspective, the end of my first full-year at Ferris will be a great time to evaluate our accomplishments and develop a timeline for the next year's projects," she said. "Perhaps some new Ferris clothing is in order as well as a new Ferris vanity license plate when I renew my tags. I have to say that being a Bulldog has been awesome."
With her youngest son a sophomore in high school, Stakley lives two hours from Big Rapids on the Michigan/Indiana border in Coloma, Mich.
"Moving to Big Rapids is definitely a possibility when my son graduates from high school and enrolls at Ferris," she said. "I would love to live in a university town."

Kayla Konway is a News Services student writer in University Advancement and Marketing.
For others featured in the Faces of Ferris series, visit:
https://ferris.edu/HTMLS/news/faces/