Collaboration to Harmonize AntiMicrobial Registry Measures (CHARM)
A 360° View of Outpatient Antimicrobial Prescribing Practices
CHARM utilizes existing data from partner institution's electronic medical records (EMR) to quantify and assess local antimicrobial prescribing practices. With this data, we are promoting awareness, supporting research, and disseminating best practices surrounding outpatient antibiotic utilization.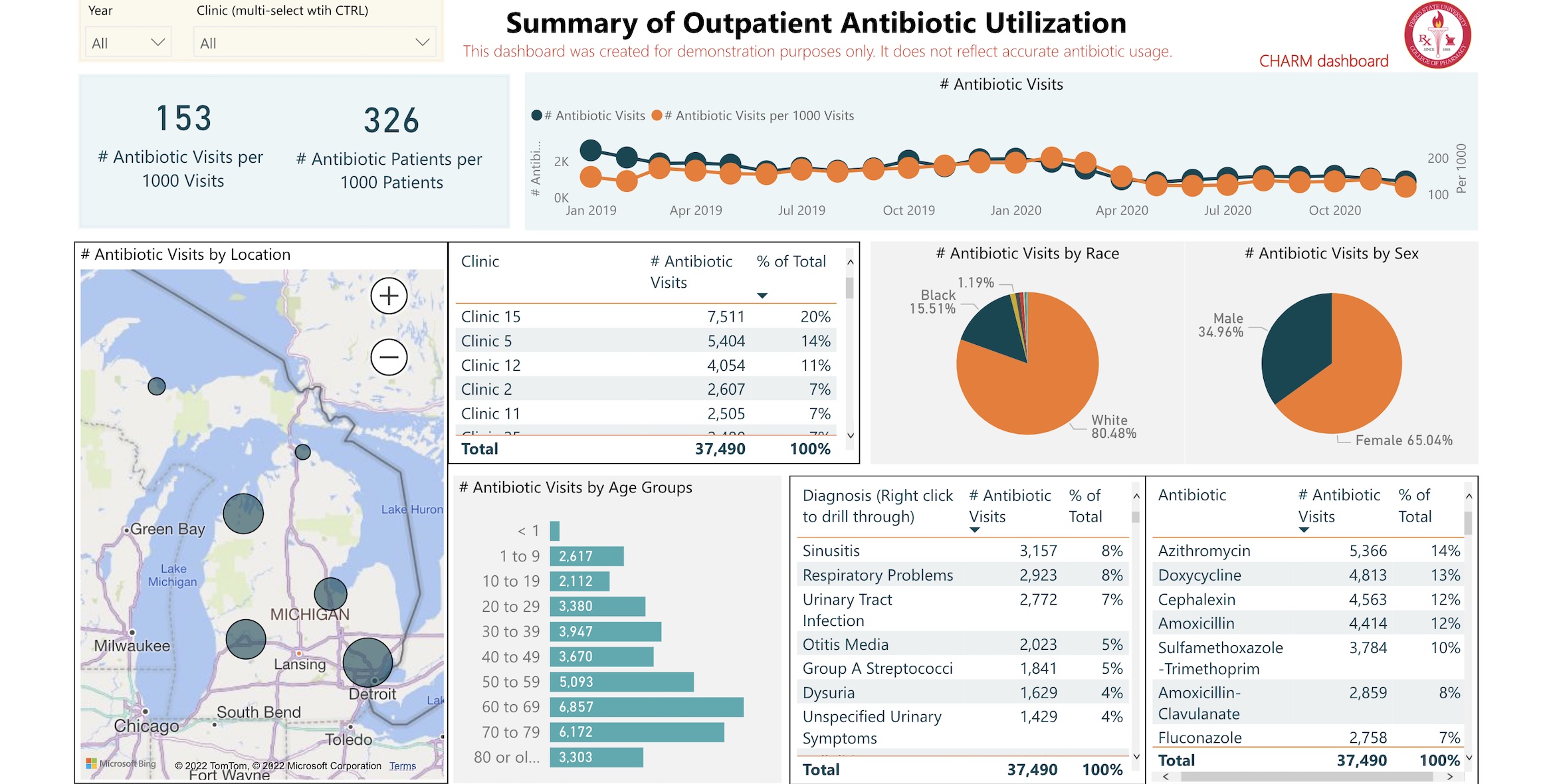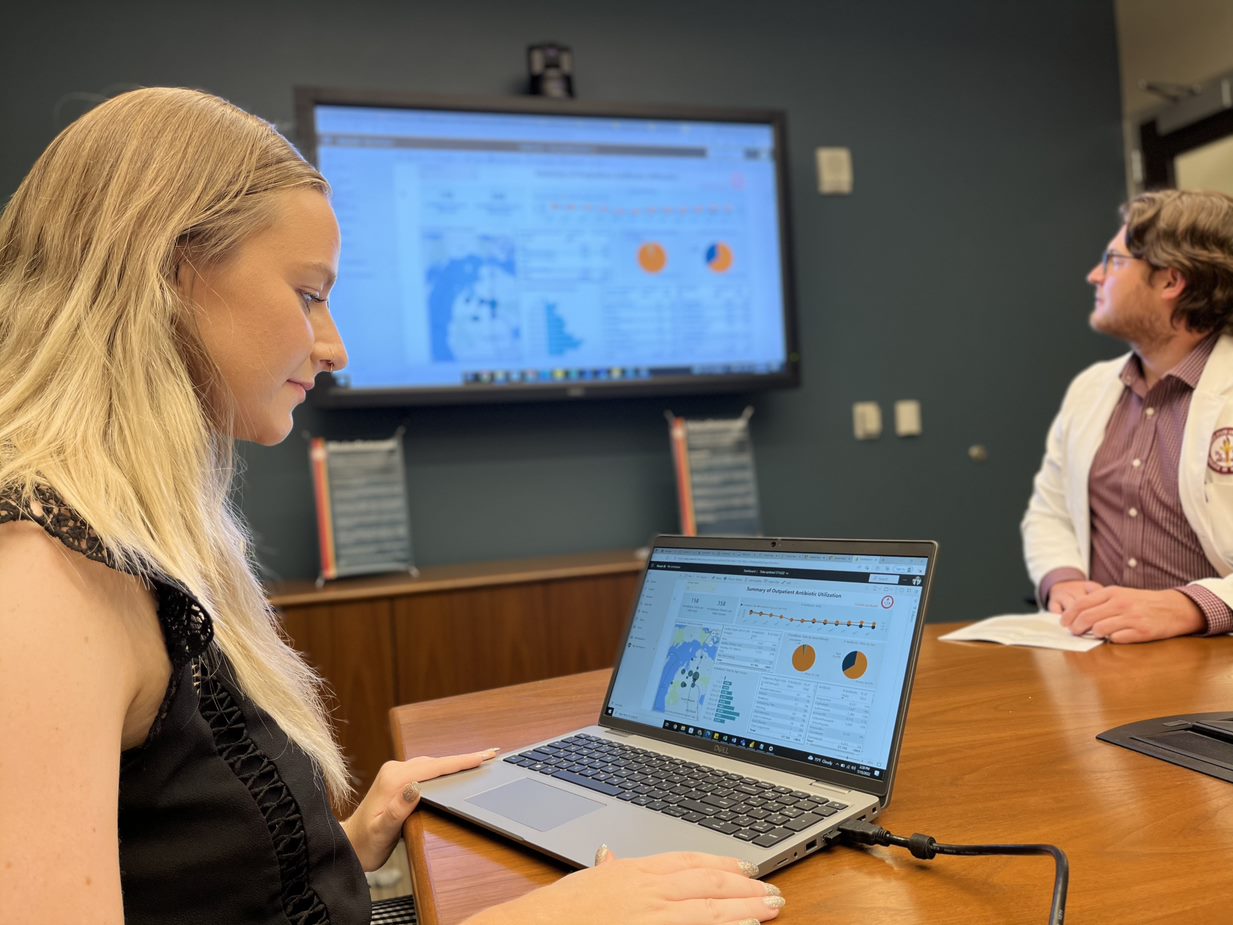 Who We Are
CHARM is a collaborative effort to quantify and assess prescribing practices. By helping clinics understand their current prescribing practices, stewardship opportunities can be identified and the impact of initiatives measured. The registry also allows participating clinics to benchmark their usage patterns against other clinics across the state.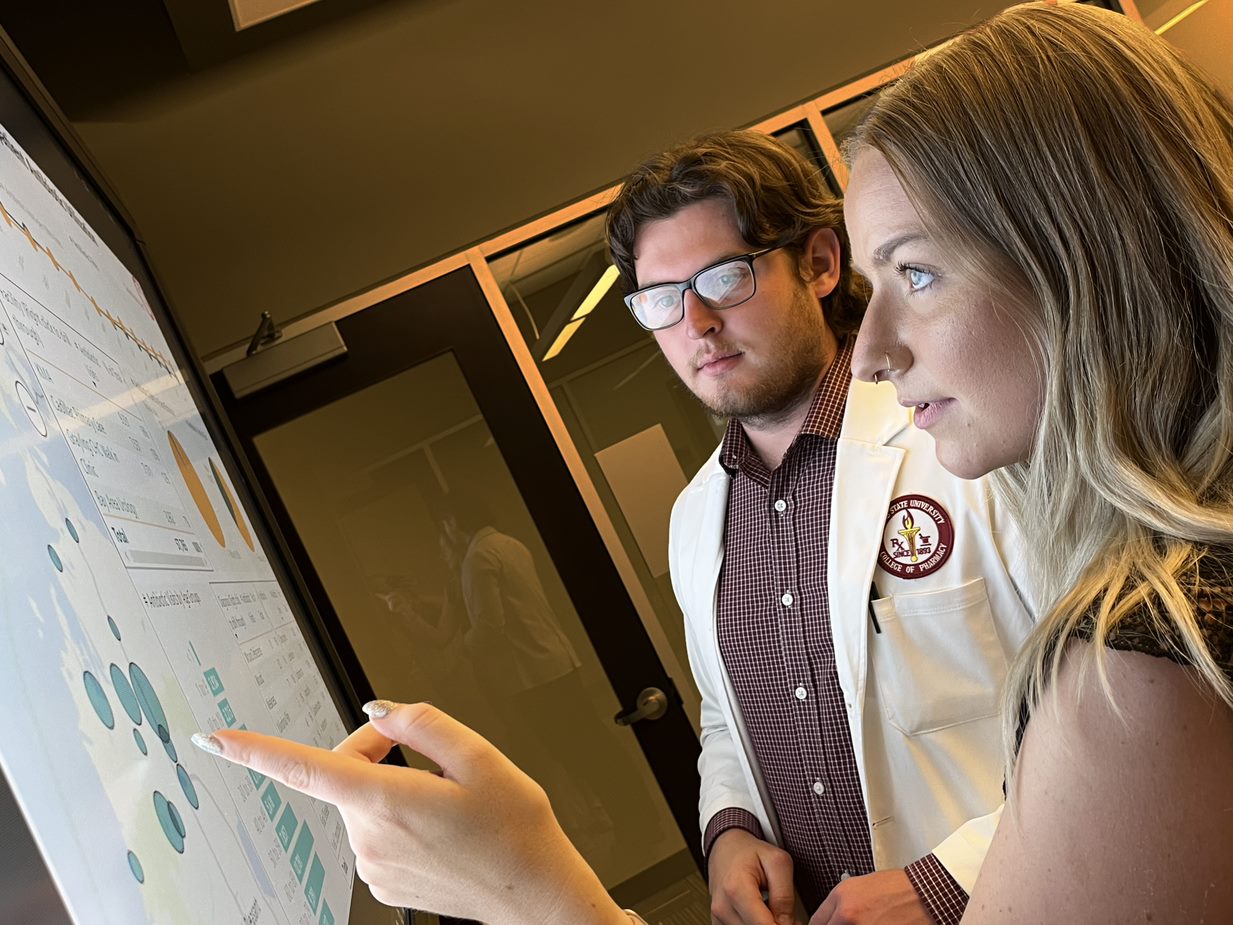 Our Mission Statement
Promote antimicrobial stewardship efforts by providing clinicians with current prescribing practices in a timely, standardized, and user-friendly format.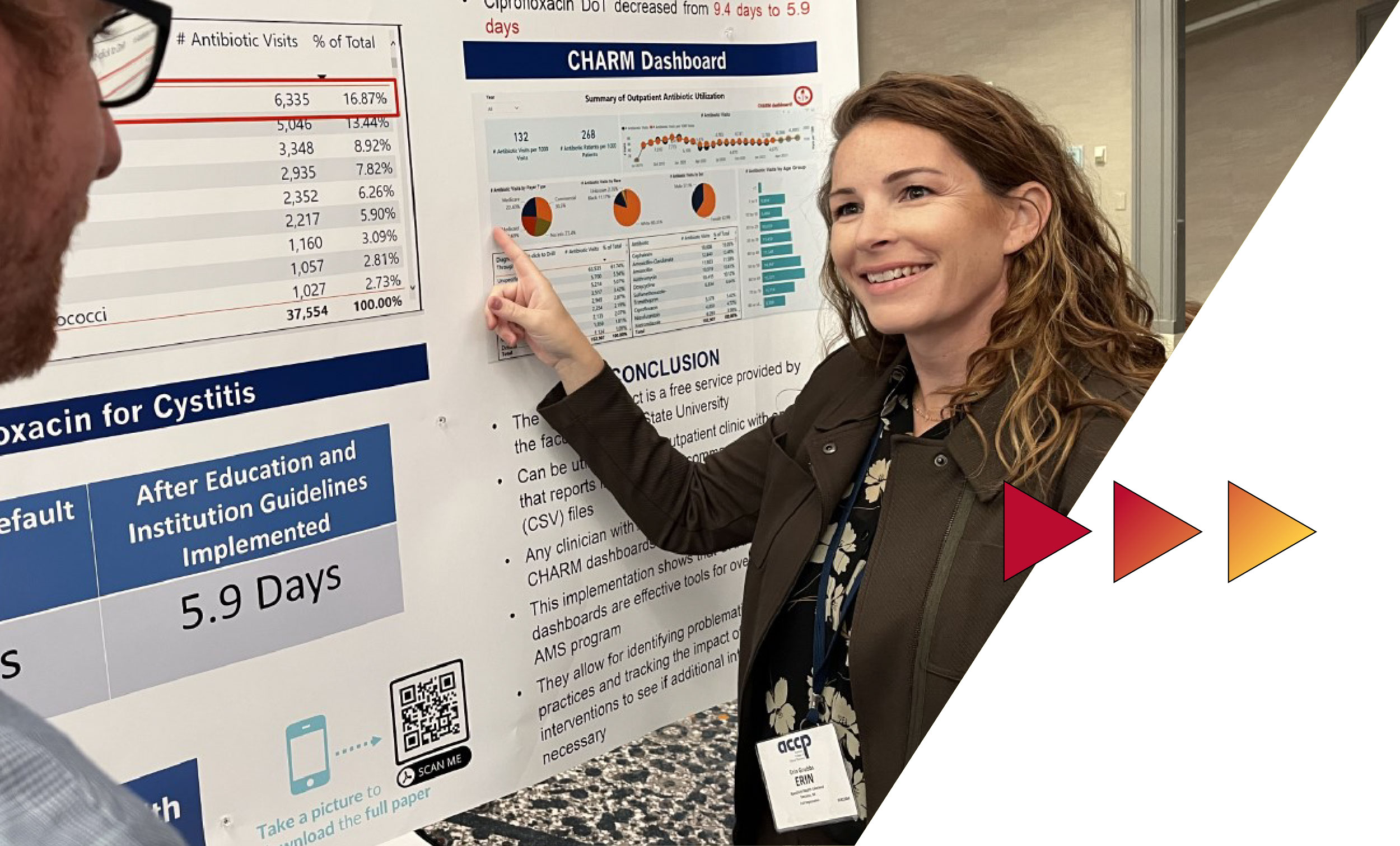 How To Get Started
Contact a CHARM team member to schedule an initial consultation and determine the best way to get your clinic involved.
Participation and basic reporting services are provided at no charge for clinics located in Michigan.
FAQS
CHARM Presentations & Publications
Contact Us