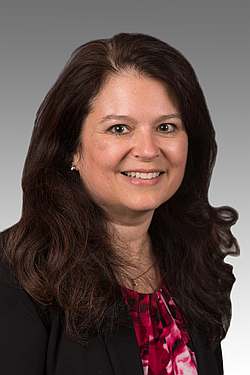 Susan Cook was appointed Executive Assistant in July 2017. In this position, she manages the Vice President and General Counsel's schedule while providing a broad range of responsible, independent and complex secretarial/administrative duties. Susan also coordinates and manages the division's activities and is responsible for office accounting and management of the division's budgets. Prior to her current appointment, Susan served as the Labor Relations/Equal Opportunity Assistant from March 2013 to July 2017.
Susan began her legal career in 1989 working for law firms in the Grand Rapids and Cadillac areas. She has over 25 years of experience in the legal field. In 2009, she accepted a position with Ferris State University working with Extended and International Operations before joining the Governmental Relations and General Counsel's office.
Susan earned her Bachelor's degree in Business Administration from Davenport College (now Davenport University).