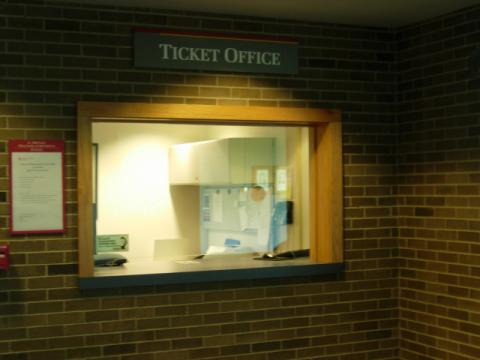 INFORMATION
Location: Williams Auditorium Lobby (Campus Map)
Hours of Operation: The ticket box office will be open 90 minutes prior to the event

Phone: (231) 591-5600
Online: Click here for secure online ticket ordering
Payment Methods: Visa, MasterCard, Discover, Check with Photo I.D., and Cash.
Refunds/Cancellations: Tickets are non-exchangeable/non-refundable for most programs. In the event of a cancellation, your purchase will be refunded through the Accounts Payable department at Ferris State University. No refunds will be made the night of the event at the ticket office.
Accessibility: The ticket office and auditorium are wheelchair accessible via the main entrance. Wheelchair seating is available at the back and front of the auditorium. Williams Auditorium is also equipped with a listening assist system. Williams Auditorium is committed to providing access to all interested in attending events at the auditorium. Please contact us at (231) 591-5863 if we can be of assistance.
Latecomers: Performances at Williams Auditorium start promptly at the scheduled performance time. Late comers will be seated at the first available break in the performance.
Immediate Event Updates: Our Facebook page will keep you updated on events! Like our page to see whats happening. You can use our page to ask us direct questions if you need quicker response!