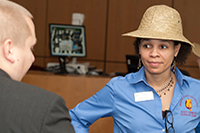 New Faculty Orientation Week to Acclimate, Encourage Incoming Ferris Instructors

Faculty Center for Teaching and Learning Director Todd Stanislav said that there is excitement in developing and presenting an itinerary designed to express the' mission, goals and core values, and identify resources. more...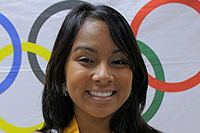 International Communications Major from Aruba Highlighted in the #Ferr1s Series

She had always wanted to visit the U.S. and experience the college life here. When Janelle looked at the Ferris website and saw all of the activities it hosts, she knew that Ferris would be a fun school to attend. more... 

News Headlines
» Bulldogs in Action Seeks Volunteers for the Fall 2015 Semester
» Football Players Speak out Against Sexual Assault in 'No More' PSA
» Ferris First (#Ferr1s): Zachary Grabovic
» Meet the Interns: Mari Ann Loucks
» DeShone Cherishes Ferris Time, Uses it as Gateway to Future Successes
» Read More Ferris State University News Headlines