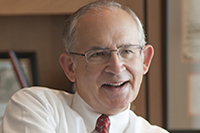 President Eisler Talks $5 Million Donation and State Funding on Michigan's BIG Show

President David Eisler was featured on Michigan's BIG Show, this week. He discussed a variety of topics, including state funding, the $5 million gift from Phil and Jocelyn Hagerman and more. more...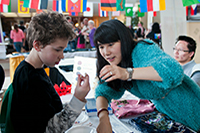 International Festival of Cultures Organizers Seek Volunteers for April 12 Event

Office of International Education is encouraging community members, faculty, staff and students to volunteer for the 27th annual International Festival of Cultures on Sunday, April 12 from 1 to 5 p.m. more...

News Headlines
» This Week at Ferris (March 2-7)
» Presidents Council Names Alumnus Daniel Hurley Association Executive
» Multicultural Student Services to Host Women's History Month Events
» Meagan Pollock to Discuss Females in Engineering at March 19 Event
» Ferris Pride Spring Break Photo Contest 2015
» University, MCAN Partner to Bring Support to Veterans Attending College
» Ferris First (#Ferr1s): Stephanie Dallman
» Ferris First (#Ferr1s): Addam Wierbicki
» CLACS Hosting Fridays at Ferris Engagement Activity Series for Students
» Read More Ferris State University News Headlines