2017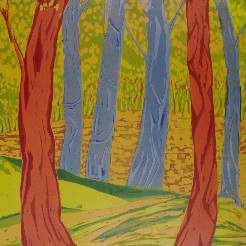 April 6 – May 6, 2017
FSU/KCAD Faculty Exhibit
Image by Mariel Versluis

Exploring ways we can share ourselves with each other
"I used to think I was the strangest person in the world but then I thought there are so many people in the world, there must be someone just like me who feels bizarre and flawed in the same ways I do. I would imagine her, and imagine that she must be out there thinking of me too. Well, I hope that if you are out there and read this and know that, yes, it's true I'm here, and I'm just as strange as you."
— Frida Kahlo
---
2016
November 7 – December 17, 2016
"Stratagem"
MFA Graduate Award Solo Exhibit by Dustin Rogers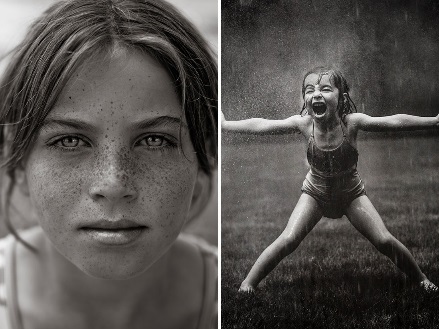 January 16 - March 12, 2017
"Strong is the New Pretty"
Photography by Kate T. Parker
Exploring the truth of beauty
"Beauty is not measured by a lack of imperfection, but by showing the world that imperfection simply does not exist." — Carrie Weis Stermer
Read more: http://www.keepinspiring.me/inspirational-quotes-for-women/#ixzz4DYJe6erl

October 3-31, 2016
"Good Juju"
James Malone-Beach - Lindsey Marie Fisher - Alexander Walker - Katie Verrill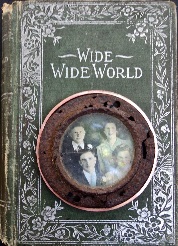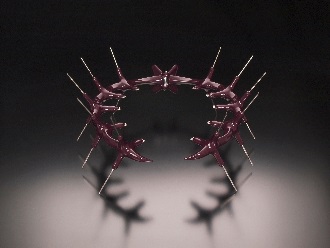 Exploring the powerful relationship between mentor and apprentice
"Do not train a child to learn by force or harshness; but direct them to it by what amuses their minds, so that you may be better able to discover with accuracy the peculiar bent of the genius of each." — Plato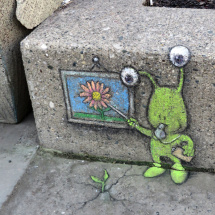 September 1-28, 2016
"Spreading Light & Joy"
David Zinn

David Zinn will be on campus and in the Big Rapids community during Homecoming Week spreading light & joy. His work will be on display at the FSU Fine Art Gallery and available for purchase downtown at Artworks.
Exploring what happens when you spread light & joy
"spreading light & joy generously is an act of grace. Love, humor & the creativity coming from those sources are the only real strengths of humanity to me and you are magically overflowing with all..." — Clover Lodge
June 1 – August 26, 2016: "Burgess & Birds"
Soft Insect Sculptures by Molly Burgess and M. Bernard Loates' Birds of America
Loates' prints are the most authentic reproductions of Audubon's work and known to be the best. The original Havell/Audubon engravings were used to create the series and inks were hand-mixed and compared to Audubon's prints to ensure color accuracy. The paper is custom-made and is stamped with Loates' personal watermark. The edition is limited to 1000 sets with 100 publisher proofs, signed and numbered by the artist. Prints are on sale this summer for $100.00 (unframed).
Molly Burgess studied Jewelry Design at Kendall college of Art and Design while working as a seamstress. After discovering her true passion was in fiber arts, she focused her creative skills as a seamstress. With ten years of experience, Molly retired to develop her own business, Molly Burgess Designs. She has spent the last two years using insects and arachnids as her inspiration. Sculptures are on sale in the gallery through the exhibit or for more visit www.etsy.com/show/MollyBurgessDesigns.

April 4 - 30, 2016: "No Stone Unturned: Hybrid Landscapes & Eco Systems" a solo exhibit by Ethan Ross, MFA Kendall
April 7, 2016: Talk with the Artist, 6-7 pm, UCB 205
January 29 - March 23, 2016:Indie Incubator: "All About the Vinyl"
January 29 7- 9pm: Opening Reception
Indie (Independent): A form of creative endeavor that can be protected through a copyright, trademark, patent, industrial design or integrated circuit topography.
Incubator: An incubator is a company or part of a company that specializes in developing artists or writers.
Inspired by the Smithsonian Folkways non-profit record label; "Indie Incubator: All About the Vinyl" is an exhibition exploring ways in which music has transcended barriers. The impetus is the cultural diversity of music and musicians. The incubator, Ferris State University Fine Art Gallery, invited numerous artists and students at both Kendall and Ferris to independently create work all about the vinyl.
2015
November 9 - December 19, 2015: WWII Propaganda Posters from the Dr. Matt Klein & Dr. Nancy Peterson - Klein Collection"
Research & Didactics by History Students led by Professor Dr. Tracy Busch
November 12, 2015: "The Persuasive Powers of Propaganda" presentation by Dr. Pasquale Di Raddo 11am and 6pm during the reception in the gallery, UCB 205.
November 12, 2015: Reception and presentation: 5-7 pm, UCB 205
During active American involvement in World War II (1941–45), propaganda was used to increase support for the war and commitment to an Allied victory. Using a vast array of media, propagandists instigated hatred for the enemy and support for America's allies, urged greater public effort for war production, persuaded people to save and recycle so that more material could be used for the war effort, and sold war bonds to fund the war.
September 1 - 26 - "Project 562" - Matika Wilbur; photography presenting modern day images and stories of the 562 federally recognized Native American tribes in the United States. www.matikawibur.com/blog
April 6 - May 9 - "Based on Actual Events" - contemporary landscape photography by Al Wildey - www.alwildey.com
January 30 - March 28 - "Disparate Elements; A Steampunk Revolution" art provided by Joshua Kinsey, Erik Deary, Myke Amend, David Trautrimas and pieces from the private collection of Susan and Jack Batdorff.
2014
October 10 - November 29 - Paul Collins "America at Work" in conjunction with the Smithsonian Exhibit; "The Way We Worked" and The Charlie and Ruth Carpenter Collection of Paul Collins Art. Webpage links: Paul Collins, Smithsonian Archives
April 4 - May 30 - "Secret Mantra" - Losing the Root Language of Vietnam, an installation by Vietnamese artist Le Quoc Viet. Sponsored by Indochina Arts Partnership
February 1 - 28 - Festival of the Arts - Andy Warhol, Silver Clouds
November 8 - January 25, 2014 - Bobcats to Bobwhites; Nature and Wildlife in Art with Randy Hendricks, painter, and Jan VanHosen, taxidermist.
2013
November 8 - January 25, 2014 - Bobcats to Bobwhites; Nature and Wildlife in Art with Randy Hendricks and Jan VanHosen.
September 10 - October 31 - "Creatures Great & Small; The Rich Tradition of Oaxacan Art" including a collection on loan from Jack & Susan Batdorff. Making Natural Paint Colors at the Wood Carving Workshop of Jacobo and Maria Angeles Ojeda Contemporary Folk Art of Oaxaca
April 8 - 27 - Ferris Architecture Technology and Facility Management students - "Art and Architecture"
February 1 - March 6 - John Batdorff II - "Observations Abroad"
January 14 - 25 - Megan Klco - "Gray Areas: Doubts"
2012
November 27 - December 14 - Andy Snow - "Surprising Narrative"
November 1 - 20 - Shelley Newman Stevens - "Journey: Life From the Inside Out"
September 5 - October 13 - Rob Vander Zee & Kathleen Elliot - "The Enchanted Transient Reality"
April 9 - 28 - Tom Post - "Visionaries & Malcontents"
March 12 - 31 - Darlene Kaczmarczyk - "Food for Thought"

February 13 – 25 - James L. MaloneBeach - "Demon Masks and Timelines"

February 1 - 11 - The American Institute of Architects (AIA) 2011 Institute Honors Award Exhibit. This is a Festival of the Arts Event
2011
December 1 - 17 - "Ferris/Kendall Faculty Exhibit"

November 7 - 22 - "Aesthetic Engineering"
October 3 - 22 - "Student Graffiti Art"
September 6 - 23 - Rachel Kauff - "Drawing From the Land"
July 1 - August 12 - The Curtis Collection - These pieces are from the collection of Dr. Frank Edward Curtis gifted to Ferris in 1980. This collection includes still life, portraits and landscapes by 19th century artists from America, France, England and other countries. It is part of Ferris State University's on-going "Art In Public Places" initiative.

April 5 - 30 - Frederick Weston - "A Retrospective: For Colored Boys Who Have Considered Suicide When All You Ever Needed Was the Blues."
March 14 - 31 - Art Martin and Lee Brown - Sculpture and Painting
February 2011 - Coffee Art - A Festival of the Arts event
February 1 - 26 - Dru King - Figurative Paintings
2010

October 18 - November 24 - "Labyrinth" A glasswork installation.
September 7 - 30 - "Russell Chatham" Original oil paintings and prints on loan from The Muskegon Museum of Art.
May 4- 14 - Clay, Art and Fire is a borrowed title from the North Michigan pottery festival in downtown Big Rapids, MI. This annual event is usually held the 1st weekend, Saturday and Sunday, in June .

April 6 - 30 - "Elliot" Paintings & Story by Tobin Sprout

March 2 - 26 - Paintings by Elizabeth Crank, Lynette Vought, Carrie Weis

February 9 - 26 - "The Secret Art of Dr. Seuss" - Traveling exhibit and selected pieces from the collection of The Pinnacle Art Group

January 27 - 29 - Honors Program Juried Art Show

January 11 - 27 - Ferris/Kendall Faculty

The Rankin Gallery is located in the Rankin Student Service Center above the bookstore. Open hours during the gallery season are Monday - Friday 11am - 5pm. Please contact Carrie Weis the Director if you have any questions or requests at 591-2536.