Student Writers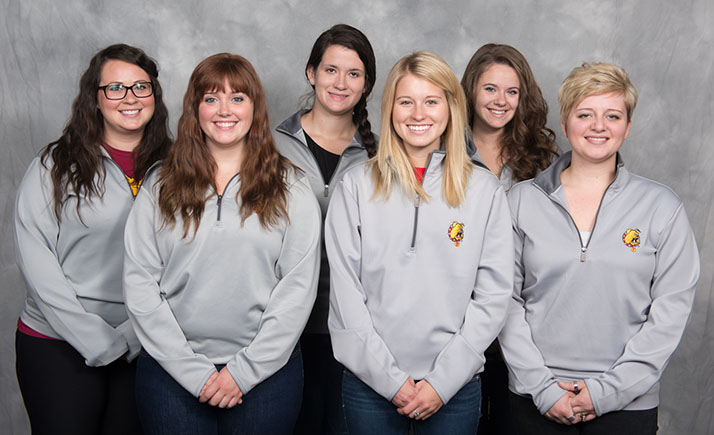 (Left to right) Arielle Borkovich, Kaitlyn Baase, Carman Plank, Tarah Bourke, Natalie Bycraft and Betsy Garbe.
News Services is pleased to have very capable student writers on our staff.
Our student writers are responsible for writing press releases, writing blog posts, shooting video, handling phone call responsibilities, delivering messages, clerical duties and more as needed.