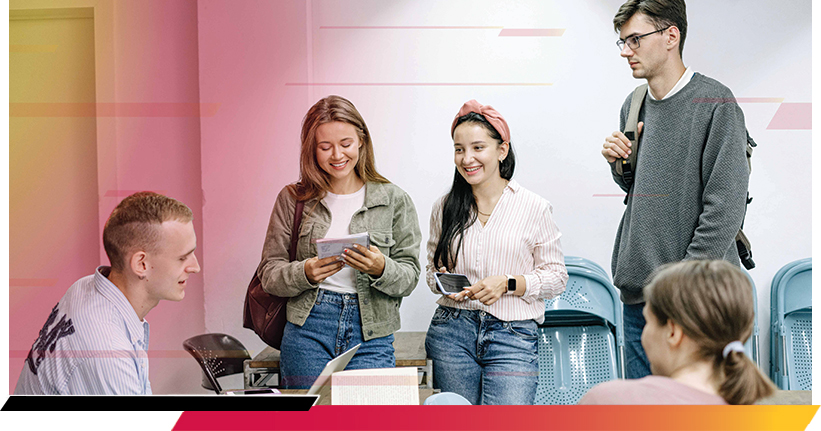 Get Ready. Get Set. Let's Go!
The first day of a new semester is exciting. New classes! New people! But the new challenges that come with all that newness can be daunting, too. There are a million different ways to begin the semester on the right foot and every student is bound to have different tips and tricks that work for them, but here are four simple tips to help you get your semester off to a great start.
Get to Your First Class Early
Hitting the snooze button is tempting. We get it, but according to research from Harvard Business Review and the experts at Entrepreneur.com, arriving early to your first class or logging into your first online class can help increase your productivity and set a positive tone for the rest of the semester. Take the extra time to set up your workstation, introduce yourself to your professor and get in the zone. Not only will this allow you to mentally prepare for your first class but it will help rid you of any additional anxiety.
Get a Planner and Use It
Nothing feels better at the beginning of a new semester than cracking open a brand-new planner and filling it with your plan for success. While the experts at Psychology Today, suggest using a daily planner to help you improve your productivity. Any form of an organizational planner, whether it be a traditional spiral-bound agenda or the latest digital planner app will help you develop your time-management skills and even assist in reducing stress.
Know Your Deadlines
Kick off the semester by knowing what you have to get done, and when it's due. The answers to many of your questions (When is the last day I can add or drop classes? What's the tuition deadline? What are the payment plans? When is my consortium form due?) can be found on our important dates page. You can also contact your local Ferris office for help.
find your resources
Make sure to research the resources available to you. From virtual tutoring, advising, and financial aid to career counseling, there are tons of Ferris resources available to you. Of course, a great reference is the Resource Hub available to all students. If you're looking for more guidance it's always a great idea to reach out to your advisors for help. It's easy to make quick appointments to get all of your questions answered!
Questions?
Remember, if you're struggling, we're always here to help. Give us a call any time. Welcome to a new semester!