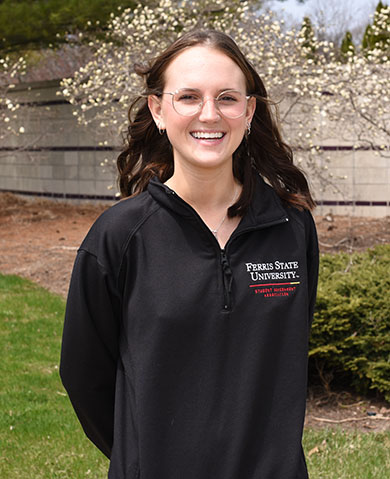 MaeLynn Huhn
By MaeLynn Huhn
News Services Marketing and Communications Assistant
Social media: Today's version of a first impression. While most people would like to assume one's social media doesn't have as large an impact as it should have, we live in a society run by what is posted to our social media. Your future job could determine your hiring status solely on what your profile picture portrays. I speak from experience on this topic. Upon applying for my internship last semester, I was unaware that my supervisor would browse all my social media accounts to see if I could be a fitting potential hire. Luckily, I have been informed of the dos and don'ts of social media and passed the social media check. Still, most people are unaware of how important something as simple as a profile picture could be to our potential success in life.
You look up someone new on social media, and what is the first thing you see? You see their profile picture. Like stated before, a social media profile picture could be as valued to the same extent as a first impression. So, what is considered a good or bad profile picture? Psychology and science are largely attributed to determining a good or bad profile picture. The most important thing to decide before selecting your profile picture is what is the audience I am trying to attract. Whether it be a romantic partner, business opportunity, or anything else, your audience greatly influences what profile picture would suit you best.
As a college student, I am always thinking about possible career opportunities or volunteer experiences that will aid in my future goals. I would say that a business or career opportunity is my intended target. The profile picture I would most likely select would include modest attire, a bright smile, simple background and asymmetrical position. This type of profile picture could express professionalism, respectfulness, and being approachable to someone looking at your profile. In contrast, if I was targeting a different audience, I would want to portray myself completely differently.
While selecting the perfect, eye-catching profile picture can be difficult, it is also essential to know what to avoid. There are many things you want to make sure to avoid having in your profile picture, especially when you will have business professionals or scholars looking at your social media. It is essential to avoid things that make one appear unprofessional. For example, it might not be a great idea to include a picture of drugs or alcohol in your profile picture if you are applying to work for the government, but that is my opinion. Appearing uncleanly, irresponsible, or careless in your profile picture will not be appealing to others looking to your social media when determining whether they would hire you. It is also essential to avoid any explicit language or images when attempting to create a professional, respectful social media page.
Although choosing a profile picture can be difficult and hopeless at times. Make sure you remember your intended audience, who will be looking at this picture, and what you are trying to portray about yourself. I can be professional and responsible, or I like to party and cause issues. If you are looking for a professional profile picture and don't seem to have any to select, consider getting a professional headshot done. This is an excellent way to prove to others that you "mean business." Remember, setting a profile picture means a lot more than some people imagine it, so choose wisely. It is your virtual first impression that is easily accessible to everyone.