By Julia Hohman
News Services Marketing and Communications Assistant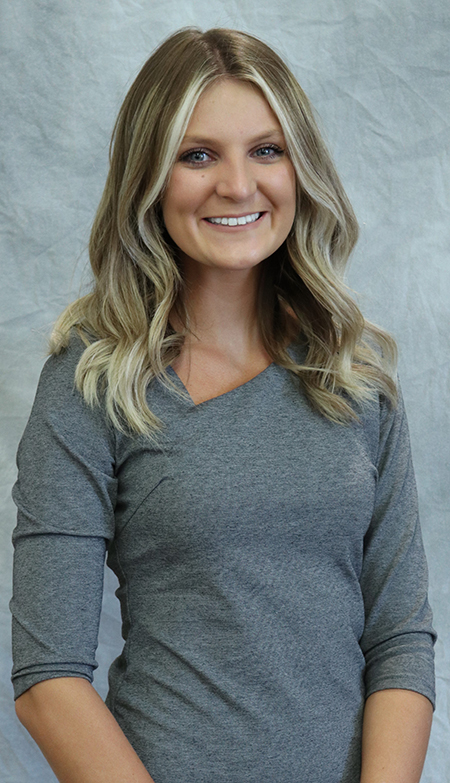 Julia Hohman
It has been over a year that interns have been faced with the challenge of interning virtually. As we slowly watch Michigan open its doors, some companies welcome workers back in the workplace with open arms. On the other hand, many companies have configured flextime and accept that a significant number of employees prefer to work a few days a week remotely. If you're in the same boat as I am, your chances of going into the office might seem slim.


Summer 2020
Last summer, most college students can agree that we viewed COVID-19 in somewhat of a different light. As my summer study abroad plans went down the drain, I realized I was late to the race in terms of applying for summer internships. Luckily, on my way home from spring break, I was offered an internship at Auto-Owners Insurance. Companies across the nation were struggling to adapt to the shock of the COVID-19 crisis, resulting in many internships being out-right cancelled. Acknowledging that the insurance industry is almost always in demand, I was very thankful for an Internship with Auto-Owners. Once I returned home from Florida with friends, I received the news that this internship would be 100 percent virtual.


Summer 2021
Learning from experience, I decided to get a head start on applying to internships for Summer 2021. I started the hunt in early fall, as I suggest any student do the same. As I was applying for internships this fall, I applied to corporations out of state in hopes of landing an internship that offered a once-in-a-lifetime experience. In this internship search, the culture of a company was really important to me. In December, I accepted an offer from The Hanover Insurance Group, based in Worcester, Massachusetts. I was overwhelmed with joy and excitement as they offered an internship that fulfilled my wants and needs. As spring came around and numbers continued to spike, I realized I had high expectations of going into the office and moving to Massachusetts for the summer.
Just like the year before, I made my way back from spring break. As I came home from the Florida Keys, I received the expected email stating that the internship would continue 100 percent virtual. Although this was disappointing because I thrive off of personal connections, the Hanover was confident that they were capable of offering a valuable virtual experience.


Personal and Professional Growth
With everything, there are pros and cons to interning and working remotely. As I start my second summer of interning online with the Insurance Industry as an HR professional, I can say I have a better mindset about the summer the second time around. Of course, as the world has evolved and adapted to this infectious crisis, Summer 2021 looks a lot different than Summer 2020. Most importantly, my positive attitude all boils down to my pertinent daily habits.
Daily Habits
Let me just say it this way –

The sooner you learn that sleep is your superpower, the better off you will be. Getting enough sleep and waking up early to start my day has changed my life dramatically.

Eating healthy, drinking enough water, exercising, practicing mindfulness, and making time for what is most important are essential to living a humble and happy lifestyle.

Interning remote has its pros and cons. As this summer comes to an end, I could not be happier with my internship experience. Although this was 100% remote, I gained real-world experience, expanded my network, and learned more than I could imagine. If you're with the right company, interning remotely becomes a blessing.