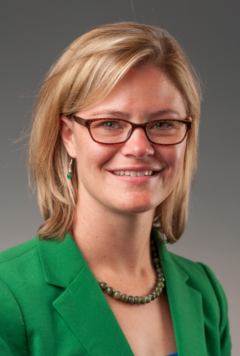 Associate Professor
Chief of Pediatric Vision Services
Dr. Paula McDowell is an Associate Professor at the Michigan College of Optometry. She completed her undergraduate training at Ferris State University, where she minored in Philosophy. She graduated from the Michigan College of Optometry in 2009, and was the founding resident of MCO's Pediatric Optometry Residency. She currently serves as the Chief of Pediatrics, and is the Pediatric Residency Supervisor.
In addition to being an investigator for the Pediatric Eye Disease Investigator Group (PEDIG), she is a Fellow of the American Academy of Optometry, and holds memberships in the Michigan Optometric Association's Children's Vision Care Committee, the American Optometric Association, and the Optometric Extension Program. Clinical and academic interests include special needs populations, vision therapy, visual processing disorders, promoting access to early eye care, and optometric ethics.
Office: MCO 250
Phone: (231) 591-2182
Email: [email protected]