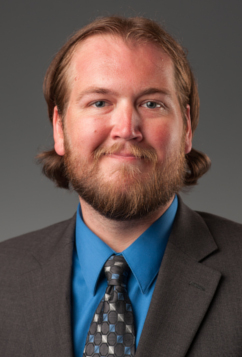 Associate Professor
Dr. Brian McDowell is an Associate Professor at the Michigan College of Optometry. He received a Bachelor of Science degree in Biomedical Sciences from Western Michigan University with a minor in Applied Ethics. After completing his Optometry degree at the Michigan College of Optometry in 2011, he went on to be the founding resident of Henry Ford OptimEyes' Primary Care residency.
His current teaching responsibilities include supervising 2nd and 3rd year interns at the University Eye Center's Primary Care clinic as well as laboratory supervisor for the Optometric Procedures I and II courses. Dr. McDowell also lectures in a variety of other courses with a strong emphasis on the use of clinical technology to enhance education.
Dr. McDowell lives in Big Rapids with his wife and son.
Office: MCO 226
Phone: (231) 591-2171
Email: [email protected]