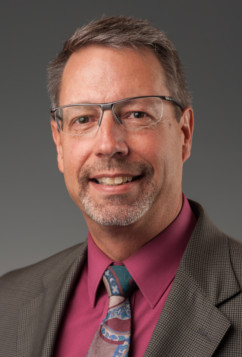 Assistant Dean for Clinical Education
Dr. Durkee is currently the Assistant Dean for Clinical Education and Director of Externships at the Michigan College of Optometry (MCO). He is a 1981 graduate of MCO graduating with High Distinction in the School of Optometry, Ferris State College. Academic awards included the Harold Kohn award for research projects and a Nikon Scholarship.
Upon graduation, he became an adjunct clinical faculty member with MCO at Duane Waters Hospital until 2012. Concurrently, he owned a private practice in Lowell, MI for 31 years before coming to MCO . He was very active in his local and state professional associations, having been president of both the West Michigan Optometric Association and the Michigan Optometric Association (MOA). The MOA awarded him the Emil Arnold award twice for literary contributions, along with a Keyperson and a Distinguished Service award. He currently serves on the Electronic Health Records Committee and Third Party Benefits Committee of the MOA, and has written many articles on technology and optometric applications. He enjoys working at MCO for the opportunity to work with tomorrow's future optometrists.
Office: MCO 137-D
Phone: (231) 591-2202
Email: [email protected]