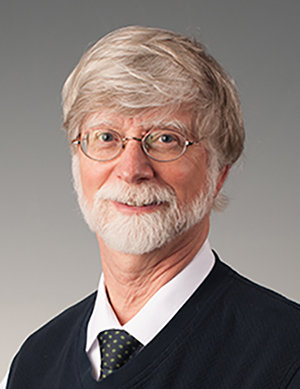 Michael Ryan
On Friday, Feb. 18, Gov. Gretchen Whitmer announced the appointment of Michael Ryan, of Big Rapids, to the Ferris State University Board of Trustees.
Ryan was appointed for a term effective on Friday, Feb. 18. His term expires on Dec. 31, 2026. A former professor in the Department of Biological Sciences, Ryan retired in 2017 after 40 years of teaching at Ferris. During his four decades at Ferris, Ryan was the president of the Ferris Faculty Association and a member of the Michigan Education Association Board of Directors, the Michigan Association for Higher Education Board of Directors and several Ferris committees.

Ryan now serves as a board member with Sister Celeste Derr Foundation and volunteers with the Big Rapids Friends of the Library. He earned a Ph.D. in Microbiology from SUNY at Buffalo School of Medicine; a Master of Science, in Biology, from Duquesne University; and a Bachelor of Arts in Biology from St. Vincent College.
In April 2016, Ryan received the James M. Davenport Memorial Award from the National Council of Higher Education for his dedicated service and leadership in education.

Ryan was appointed to the board to succeed Ferris alumna Kari Sederburg, who resigned.
Board appointments are subject to the advice and consent of the Senate.