College of Pharmacy student Kiara Y. Torres Garcia
A 10-week Ferris State University effort to gain insight from study data regarding disease-modifying anti-rheumatic drugs (DMARDs) and their possible association with reducing the incidence of Alzheimer's disease is underway. Qian Ding, an associate professor of social and administrative pharmacy, is mentoring third-year College of Pharmacy student Kiara Y. Torres Garcia. Their collaborative effort is part of the Student Research Fellowship program.
An unusual aspect of this Student Research Fellowship project is that Torres Garcia and Ding are remotely collaborating to review these materials from her home in Puerto Rico.
"I am really enjoying this experience, as I have been anticipating what it would involve after 2020 research fellowships were canceled due to the COVID-19 pandemic," Torres Garcia said. "What this has taught me about statistics and staying engaged in research activity during the summer has been so valuable. I look at my work as a real opportunity to build on my professional goals."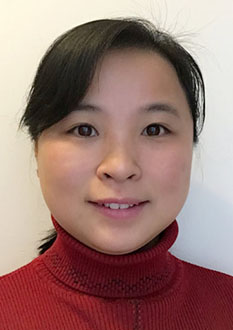 Qian Ding, an associate professor of social and administrative pharmacy
Ding is a faculty mentor to Torres Garcia, leading her second Student Research Fellowship project since 2018.
"I was prepared, in February of 2020, to mentor a research fellow in a study of mortality rates among those contracting COVID-19," Ding said. "The Student Research Fellowship program was canceled in 2020. This SRF project has collaborated with our department chair and associate professor of Pharmacology Dr. Jennifer Lamberts, whose research interests are focused on neurological diseases. We purchased two years of Medicare Current Beneficiary Survey (MCBS) data for this project."
In addition to Lamberts' contribution, a student associate, third-year Pharmacy student Tyler Bringedahl and Professor Alison Konieczny, from the Ferris Library for Information, Technology and Education, are among those on campus also contributing to this research project.
"The remote work involving the MCBS data is beneficial, especially in terms of my learning," Torres Garcia said. "Dr. Ding and I can discuss our project at any time using the many resources Ferris State University offers students and professors to conduct online work. My research is not the kind that requires being in a laboratory setting."
Torres Garcia plans to make an oral presentation with a slide show on Thursday, Aug. 26, with the Student Research Fellowship Symposium occurring during Faculty Welcome Week. Ding said the likelihood exists that a manuscript outlining their research is coming.
"I would be happy to have Kiara go through a literary review process once we conclude gathering our findings," Ding said.