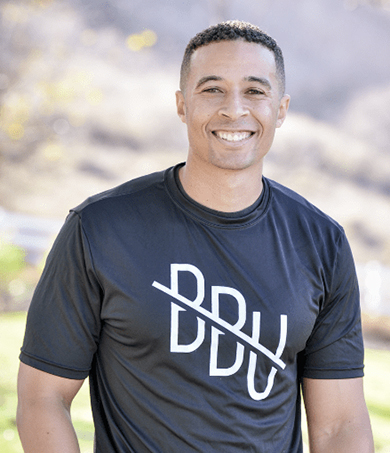 Ryan Tillman
A California police officer will bring a message of value to law enforcement students and other students who are preparing for life after college. Ryan Tillman will participate in a five-star campus event Thursday, Feb. 20, at 7 p.m. in the University Center ballroom.
Brendan Calvert, a junior in Criminal Justice from Flushing, is the president of Ferris' Chi Omega Pi chapter of Alpha Phi Sigma, the national Criminal Justice honor society. Calvert said he was familiar with Tillman through listening to the officer's podcasts.
"Ryan has a great message about bridging the gap between law enforcement and the members of the communities they serve," Calvert said. "I was so impressed that I thought it would be valuable for any student to hear. During the last semester, I began the process of learning what it would take to bring Ryan in, which meant seeking Student Activity Fund support for his appearance. I am very thankful to the staff in the Center for Leadership, Activities and Career Services for collaborating and making this talk a five-star event."
Tillman has a company, Breaking Barriers United, which offers workshops on suicide prevention, methods to combat bullying, promoting diversity and facilitating honest discussion on public perceptions of law enforcement. Calvert said the presentation coming Feb. 20 is "Perception U (University), Taking the Initiative Towards Changing Perceptions."
"We expect that everyone attending will gain from Ryan's very interactive presentation," Calvert said. "He has a very active schedule, but we are thankful that Ryan will also take time during his visit to meet with our CJ professors, and other interested students and leaders."
This event is supported by the Student Activity Fund, a program of the Finance Division of Student Government. Campus sponsors for Tillman's visit include Alpha Phi Sigma, Ferris State University Police and Lambda Alpha Epsilon. Anyone wishing to attend requiring accommodations may contact Calvert by email at least 72 hours in advance.