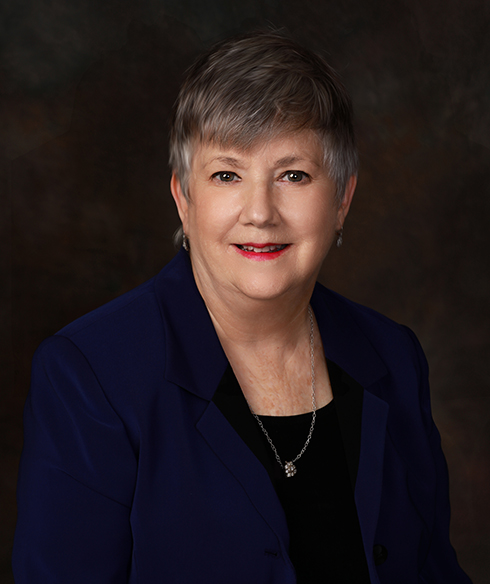 Emily (Cramer) Hancock
A 1976 graduate of Ferris State University's Bachelor of Pharmacy program, with an extensive background in nonprofit leadership, has joined the Board of Directors of The Ferris Foundation. Emily (Cramer) Hancock, of Indianapolis, Indiana, recently accepted this role.
Hancock earned a Doctor of Pharmacy from Purdue University in 1992 and has received honors from her home state and alma mater. She has served in a variety of roles for the state of Indiana's Family and Social Services Administration since 2003. She is currently serving on the National Academy of State Health Policy's Prescription Drug Cost Workgroup. Hancock continued her learning with a Master of Public Affairs, from Indiana University, in 2008.
"Ferris President David Eisler asked me to take part in his Commission for the Future several years ago. I view my involvement with The Ferris Foundation as a wonderful opportunity, one that is very much in alignment with my philosophy," Hancock said. "I have also served the last two years on the College of Pharmacy's Strategic Planning Task Force. The education I received at Ferris was my foundation, and I am committed to developing resources that help students gain an education while furthering my interests in helping to nurture faculty development."
In 2006, Hancock and her late husband, Bruce G. Hancock, established the Cramer Family Endowment at Ferris. This endowment includes the Alfred S. Cramer scholarship, which supports students of accountancy in the College of Business; the W.D. Cramer scholarship, specifically for College of Pharmacy students; and the W.D. Cramer scholarship, which is directed to science educators in the College of Arts, Sciences and Education. It also includes an unrestricted fund to support faculty development in the College of Pharmacy and Michigan College of Optometry.
"It is important to recruit, retain and support the best teachers, so they can be successful in the classroom and inspire their students to pursue excellence," Hancock said.
Hancock's grandfather, W.D. Cramer, was an early member of the Ferris faculty who enjoyed a long career teaching Botany and Zoology. As a Big Rapids native, she has received honors in her own right. She was the Indiana Hospital Pharmacist of the Year in 1995 and received a Ferris Distinguished Alumni Award in 2007. Bob Murray, executive director of The Ferris Foundation and associate vice president for Advancement, said Hancock is a sterling addition to the Board of Directors.
"Dr. Hancock's familiarity with the institution and her extensive policy background will be an asset to our board," Murray said. "We believe Emily will add greatly to what is already an outstanding group of directors for the Foundation."
Ferris alumnus Dr. Alton Smith, of Grosse Pointe Park, and Arlen Gaddy, of Grand Rapids, who also attended the university, joined The Ferris Foundation Board of Directors along with Hancock.