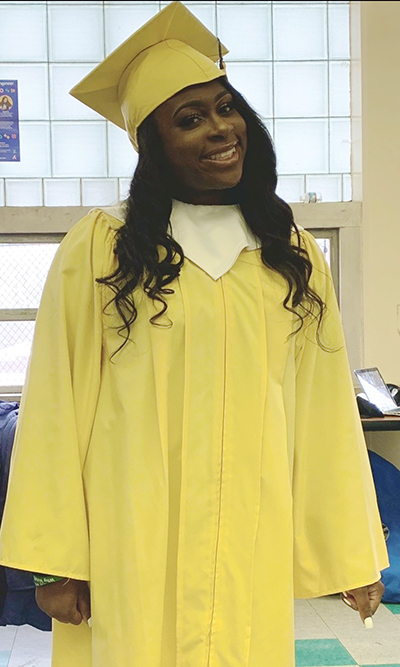 A freshman in Ferris State University's Nursing program is among the Detroit-based Jalen Rose Leadership Academy graduates to begin their college learning experience with support from Jeep Brand scholarships. Count Adrianna Hood, who has started prerequisite courses for her major, among those students.

"I still would have been able to attend Ferris, but this was a valuable addition to the assistance I have received for my education," Hood said. "I have always wanted to be a nurse. So, I am excited to build toward my career at Ferris and get familiar with the campus."

Hood and four peers from JRLA's Class of 2020 received four-year scholarships, which provide $2,500 annually toward their education. Hood said she is getting familiar with the university and her college studies, though she admitted that the COVID-19 pandemic has unexpectedly impacted her.

"The transition was significant for me; entering higher education and starting my life on the Ferris campus has been a bit different than what I was expecting," Hood said. "I look forward to making the most of this opportunity and the experience."

Hood, who is the first member of her family to attend college, is a hairdresser in her spare time. She was eligible to apply for the Jeep Scholarship based on her academic success. Hood submitted an essay, a résumé and a letter of recommendation toward this honor. The Jalen Rose Leadership Academy was founded in 2011, and Fiat Chrysler Automotive is a significant contributor to JRLA's operation and provides support for graduates.