PHOTO CAPTION: Ferris State University's NCAA Division II National Champion men's basketball team will serve as grand marshals for the 2018 Homecoming Parade, which begins at 12 p.m. Saturday, Sept. 29 in downtown Big Rapids. Pictured below are men's basketball student-athlete Markese Mayfield (top) and men's basketball head coach Andy Bronkema (bottom).

The honors continue to mount for Ferris State University's reigning NCAA Division II Men's Basketball National Champions as the Bulldogs will serve as grand marshals for Ferris' 2018 Homecoming Parade, which begins at 12 p.m. Saturday, Sept. 29 in downtown Big Rapids.
Senior forward Markese Mayfield, a Marketing major from Wyoming (Godwin Heights), is among the team's most experienced returning players. Mayfield said the team being asked to serve as grand marshals is an unexpected pleasure.
"I love the Big Rapids community. They are very supportive and have shown me they are fun-loving, very caring people," Mayfield (right) said. "I think this is a good chance to offer some love and laughs to them. Coach (Andy) Bronkema wants the team to return the good feeling they give us, and I enjoy activities that are arranged so we can meet with school kids and other fans of Ferris and our program."
Bronkema agreed with Mayfield's assessment of the local support system. He said that his team would have been in the parade lineup regardless as the team has participated for many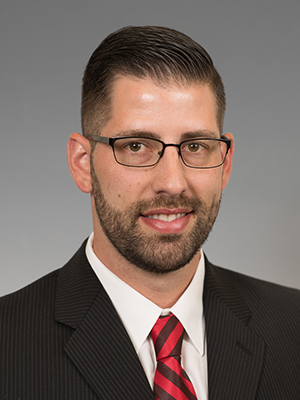 years. Bronkema was pleased when Associate Vice President of External Relations and Ferris Alumni Association Executive Director Jeremy Mishler asked if the team would accept this honor.
"When it is Homecoming, everyone is back and planning for a great day," Bronkema (right) said. "For many alumni, making a pilgrimage back to Big Rapids brings many happy memories, and they're ready to celebrate. We are thrilled to have this very special opportunity to continue to enjoy what has been a very magical ride."
The team enters its 2018-19 season on a 26-game win streak and capped a school-record 38-1 season with a 71-69 win against Northern State (South Dakota) in the 2018 NCAA Division II Men's Basketball National Championship Game. It is the first national title for a Ferris athletics program.
Marching bands, floats created by organizations, royalty and more will be part of the annual parade. Candy and other giveaways will be handed out to kids along the parade route.
This year's Homecoming theme is "Color Me Crimson."
The nationally-ranked Bulldog football team will host Ashland University at 3 p.m., in a game set to be televised on ESPN3.
Follow the conversation, in social media, using #FerrisHC2018.