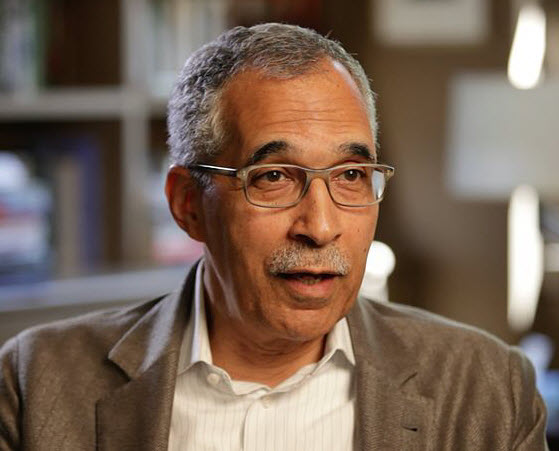 A four-week book discussion group began on Thursday, Oct. 12, and Ferris State University's Faculty Center for Teaching and Learning is pleased to be taking part in the conversation regarding Claude Steele's "Whistling Vivaldi."
FCTL director Todd Stanislav serves as co-facilitator in the discussion group, along with Biology professor "Kemi" Fadayomi. Their sessions continued on Oct. 19, and will be held on Nov. 2 and 9, from 1:00 to 2:30 p.m.
"Our interest is in getting people together for an interesting discussion," Stanislav said. "Steele's work is most relevant to the work we do with students."
Stanislav said Steele's 2010 book shows the impact of stereotypes upon students, and the educational process, factors he believes deter from the goal of fostering an individual's pursuit of excellence.
"This book does a really great job of showing the threats inherent in stereotypes," Stanislav said. "At Ferris, we seek to promote learning environments where these type of occurrences don't develop. There is much we can do, in the way we speak and act with our students to avoid stereotype threats, and to promote their learning."
The FCTL will provide a copy of "Whistling Vivaldi" to each participant, and the discussions will take place in Room 405 of the Ferris Library for Information, Technology and Education (FLITE). Stanislav said their stated goals include recognition of different types of stereotypes and stereotype threats, intentional incorporation of strategies that reduce stereotype threats, and behaviors that create an inclusive learning environment and experience for students.
"The book is a wonderful conversation starter," Stanislav said. "Students also know how groups are vulnerable to stereotypes, and I believe that for our faculty, this should be an interesting and worthwhile discussion."
Registration for the book discussion can be made by email, or by calling the Center at (231) 591-3826.